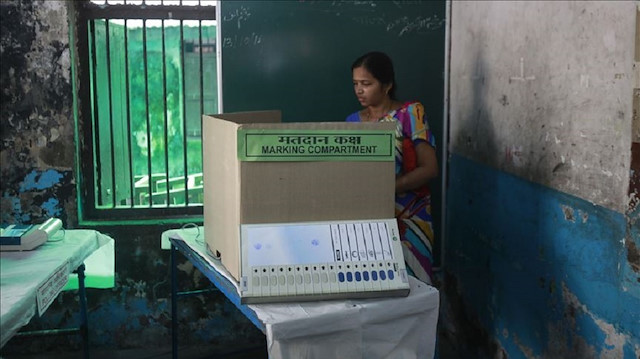 With the first phase of voting in India's general elections fast approaching, a key Muslim cleric said Monday he will not back any political party.
The Shahi Imam of New Delhi's Jama Masjid, Syed Ahmed Bukhari, said in a statement that Muslims should keep in view the fact that "almost all political parties have disappointed them".
"The tale of injustices to Muslims is very long, be it encroachments on their wakf land, the security of their lives and properties or the general situation of the country," said Bukhari.
He noted that the "unabated hatred and growing religious mania rampant in the country have trampled over our basic values and traditions".
"Things have come to the point that instead of following the golden principles of one nation and unity in diversity, the venom of communalism is being spread in every matter."
Bukhari said the 2019 elections are a "trial of the wisdom and farsightedness of the people" and in the current situation, it is difficult to ascertain which party deserves to be supported.
"Therefore, after much deliberation and consultations, I have decided not to appeal in support of any of the political parties," he said, adding the "current elections are important in the political history of our country in many ways".
"These elections should be seen in the perspective of the Indian conscience, national honor, upholding the Constitution and the prevalence and disposal of justice. Therefore, I expect from the Indian public, particularly Muslims, that they shall decide in a way as to ensure that India's centuries-old cultural harmony and the supremacy of the Constitution remain preserved and secured," said Bukhari.
India's general elections, which will be held in seven stages, begin on April 11.
4 yıl önce