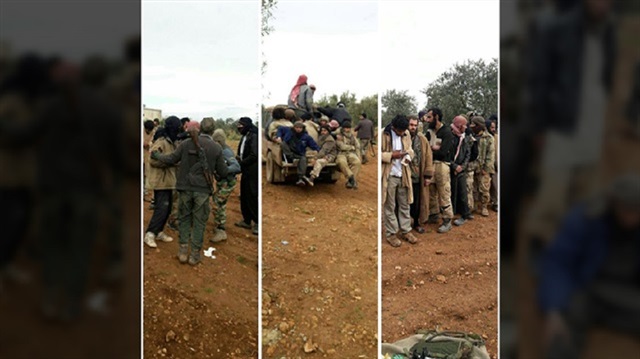 The U.S. had previously enabled a large number of Daesh terrorists to flee Syria's Raqqa after handing it over to terrorists from the Kurdistan Workers' Party (PKK)'s Syrian offshoot, the PYD, last year, the majority of whom were sent to opposition-held Idlib.
The deployment of Daesh terrorists to the northwestern Syrian province coincided with the Idlib Operation launched by the Turkish Armed Forces (TAF).
A large number of the Daesh terrorists who were sent to southern Idlib from Raqqa attempted to sabotage Turkish bases by infiltration.
A total of 23 Daesh terrorists were recently arrested in the Idlib city of Taftanaz after they attempted to infiltrate an observational post set up by the Turkish army in the region.