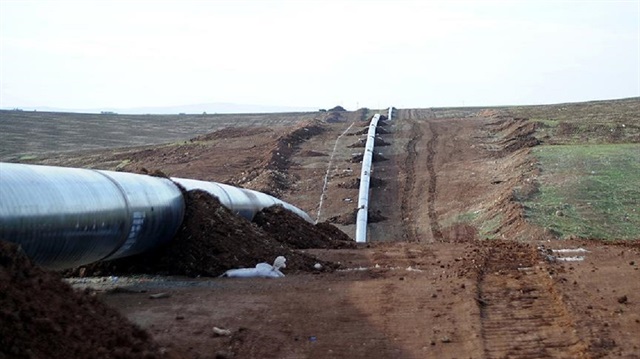 TransCanada has canceled plans for two pipeline projects across the country, the company announced Thursday.
The Energy East pipeline would have been 2,795 miles long (4,498 kilometers) and carried 1 million barrels of oil per day from the Alberta oil sands to refineries in Quebec and New Brunswick. The Eastern Mainline proposal consisted of a new 175-mile (281-kilometer) gas pipeline in Ontario.
The news was greeted by some as disappointing, while opponents of the projects, including Montreal Mayor Denis Coderre and the head of the First Nations, were relieved.
Coderre said on Twitter he was "proud" the Energy East project was canceled because he believed there were significant environmental threats while the economic benefits in Quebec would be minimal.
Mohawk Grand Chief Serge Otis Simon said he reacted with "shock, surprise (and) jubilation."
But New Brunswick Premier Brian Gallant had hoped the project would go ahead despite the drop in global crude oil prices.
"Like many New Brunswickers, we are disappointed," he said. "The project would have created jobs in New Brunswick and helped the Canadian economy."
TransCanada CEO Russ Girling made the cancelation announcement in a statement on the company's website.
"After careful review of changed circumstances, we will be informing the National Energy Board that we will no longer be proceeding with our Energy East and Eastern Mainline applications," he said.
When the project was first proposed in 2013, the price of West Texas Intermediate crude was about $100 a barrel. The commodity closed Thursday just below $51.
The project had been met with significant opposition in Quebec, where protesters last year stormed National Energy Board hearings on the Energy East proposal.
TransCanada will write down the project as a CAN$1 billion expense on its next quarterly results, but the estimated cost of the projects would have been as much as CAN$16 billion.