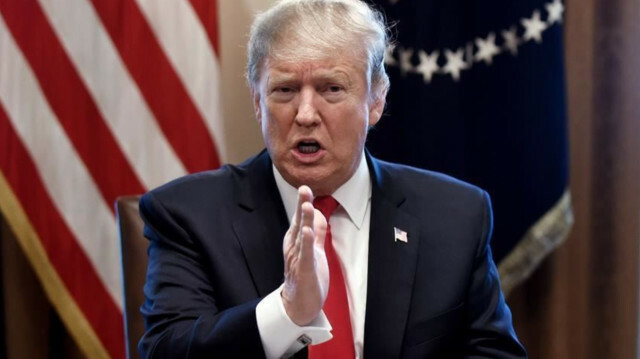 Former US President Donald Trump took aim Tuesday at media coverage of the death of former Secretary of State Colin Powell, saying the "fake news media" treats him "so beautifully" in death.
"Wonderful to see Colin Powell, who made big mistakes on Iraq and famously, so-called weapons of mass destruction, be treated in death so beautifully by the Fake News Media. Hope that happens to me someday," Trump said in a statement.
Trump called Powell "a classic RINO," an acronym for Republican In Name Only and said he was always the first to attack other Republicans.
"He made plenty of mistakes, but anyway, may he rest in peace!" said Trump.
Powell, who also served as chairman of the Joint Chiefs of Staff, died Monday of complications from the coronavirus.
He was the first Black Secretary of State, serving under former President George W. Bush from 2001 to 2005 when the US embarked on campaigns against Iraq and Afghanistan.
It was Powell's 2003 speech before the UN Security Council where the US claimed former Iraqi strongman Saddam Hussein was in possession of a rogue weapons of mass destruction program. That claim served as the backbone for the US's invasion of the country.
The speech is widely regarded as a low-point of Powell's career. No weapons of mass destruction were discovered and the claim has been widely debunked.