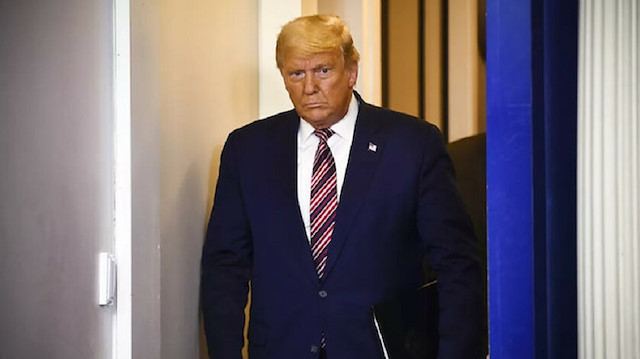 US President Donald Trump recently discussed forming a new political party when he leaves the White House on Wednesday, according to a report.
After losing the 2020 US presidential election to Joe Biden, the outgoing leader raised the issue with several aides and associates last week, according to those familiar with the matter, the Wall Street Journal said and added that Trump wants to call his latest endeavor the Patriot Party.
While Trump wants to continue his influence with his base, he was recently in opposition with prominent members of the Republican Party.
Outgoing Majority Leader Mitch McConnell blamed Trump for instigating the Capitol riot on Jan. 6 that left five people dead.
"The mob was fed lies," the Republican leader said Tuesday on the Senate floor. "They were provoked by the president and other powerful people."
Trump became the first US president to be impeached twice after the House of Representatives voted Jan. 13 to impeach him for his alleged role in inciting an insurrection with the riots.
A trial on the impeachment charges is expected to begin in the Senate sometime after Biden takes office at noon Wednesday.
Biden has indicated he may serve just one term in the White House, meaning Trump could be in the 2024 presidential race as polls show he still has strong support among Republicans who demand him to ''drain the swamp'' in US Capitol.
A massive 68% of Republicans said Trump is more in touch with the party's rank-and-file than congressional Republicans, according to a Morning Consult-Politico poll released Nov. 24.
While 25% said Republicans in Congress fear the president, 71% said he is more likely to be considered effective and committed to the US' best interests. And 54% said they would vote for Trump if the 2024 presidential primary was held today.