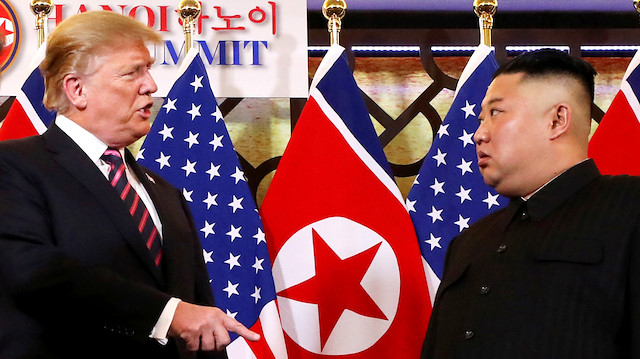 U.S. President Donald Trump said Tuesday he received a "very warm" and "beautiful" letter from North Korean leader Kim Jong-un, even as nuclear-related negotiations between the countries remain gridlocked.
Trump continued to heap praise on his relationship with Kim, saying it is "very good" while voicing optimism that "something will happen" regarding the stalled talks.
"But in the meantime we have our hostages back," Trump said referring to American detainees whom the North returned to the U.S.
Trump said a potential third summit with Kim could happen after the second earlier this year, concluded without results.
"In the meantime he's kept his word," Trump said. "That's very important to me."