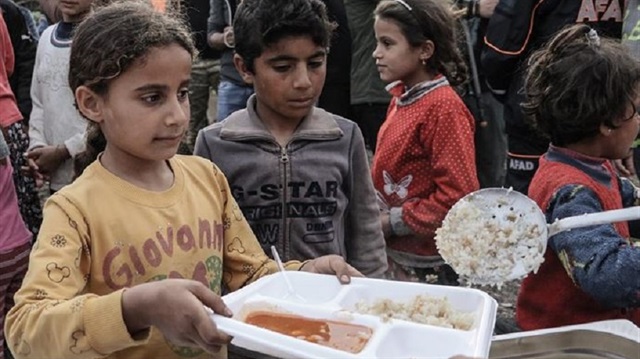 As with the Euphrates Shield operation before it, Turkey has once again brought peace to Syria's Afrin by displaying the utmost care not to harm any innocent civilians during Operation Olive Branch, which managed to rescue residents in the northwestern Syrian region after they were used as human shields by the U.S., Assad and Kurdistan Workers' Party (PKK) terrorists.
US, Assad, PKK destroy cities
Operations Euphrates Shield and Olive Branch managed to clear entire cities from terrorist elements and restored peace and security in the process, whereas iconic urban centers such as Aleppo, Idlib, Raqqa and Eastern Ghouta where leveled to the ground by the invading U.S., Assad and PKK terrorists.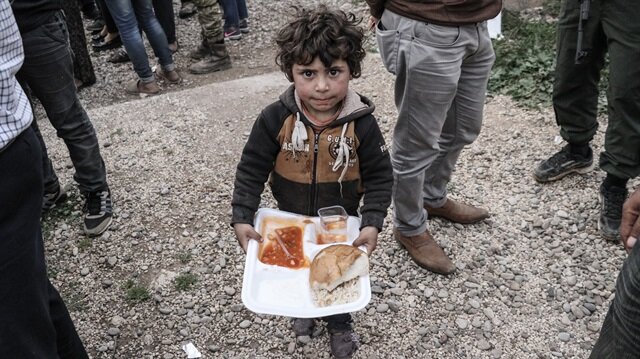 Turkey makes Afrin habitable again
In the wide-ranging Euphrates Shield Operation launched in August 2016, the Free Syrian Army -- with the support of the Turkish army -- had cleared 2,000 square kilometers (772 square miles) of land along the Turkish-Syrian border of terrorist elements, including the cities of Jarabulus and al-Bab, which were undamaged, enabling 150,000 Syrian refugees to return home.
Turkey constructed schools and hospitals in the area which helped increase the region's population by nine-fold.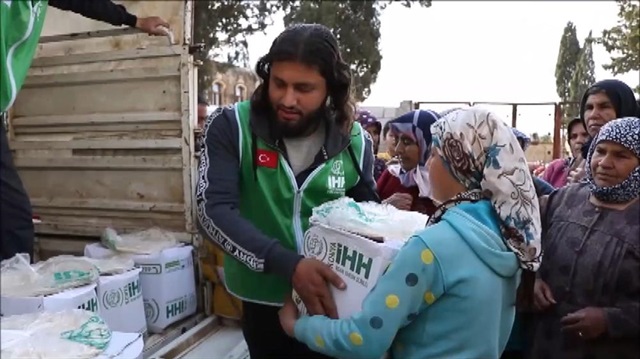 Afrin's turn to receive Turkish aid
The care shown by Turkey during the Afrin operation has set a world standard in how military campaigns should be carried out, by minimizing civilian casualties despite PKK/PYD terrorists using innocents as human shields.
After the region was cleared from terrorists, Turkish civil organizations began distributing humanitarian aid to Afrin residents who began to return to their towns and villages.
Nine new camps are being set up in the region by the Disaster and Emergency Management Presidency of Turkey (AFAD), which, when complete, will house 170,000 Afrin residents.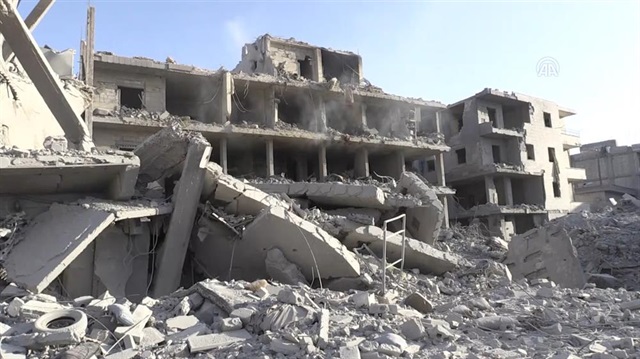 The Turkish Armed Forces and Free Syrian Army took control of the Afrin town center early on Sunday as part of Operation Olive Branch, which was launched on Jan. 20 to clear the area of YPG/PKK-Daesh terrorists.
The Afrin town center is now under total control of Turkish and FSA in its north, east and western regions.
The town center Mabatli was also liberated from terrorists by the Turkish troops.
According to the Turkish General Staff, the operation has aimed to establish security and stability along Turkey's borders and the region as well as to protect Syrians from terrorist oppression and cruelty.
The operation is being carried out under the framework of Turkey's rights based on international law, UN Security Council resolutions, its self-defense rights under the UN charter, and respect for Syria's territorial integrity, it said.
The military also said only terror targets are being destroyed and that "utmost care" is being taken to avoid harming civilians.