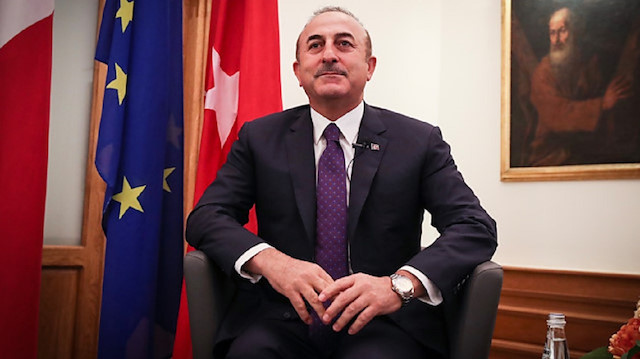 Turkey is determined to cross to the east of the Euphrates river in northern Syria as soon as possible, local media quoted Turkish Foreign Minister Mevlüt Çavuşoğlu as saying on Tuesday.
Çavuşoğlu noted that Turkey and the U.S. had agreed to complete the Manbij roadmap by the time the full U.S. withdrawal is completed.
"Turkey clearly says that U.S.'s Syria troop pullout process should not serve the PYD/YPG terror group," Çavuşoğlu said.
Turkey has repeatedly voiced frustration over what it says is the slow implementation of a deal with Washington to pull YPG terrorists out of Manbij, a town in mainly Arab territory, west of the Euphrates.
The Turkish Foreign Minister also stressed that Turkey "has the power to single-handedly neutralize Daesh in Syria."
Turkey had said it would launch a new military operation east of the Euphrates to eradicate YPG terrorists earlier this month. Last week, the United States announced a full withdrawal from northern Syria, prompting Turkey to delay its plans.
Turkish President Tayyip Erdoğan and U.S. President Donald Trump agreed on Sunday to coordinate to prevent a power vacuum from developing, the Turkish presidency said.
He also warned that France's presence in Syria aiming to protect the terrorist YPG "would help neither France nor the YPG."
Çavuşoğlu also called on member states of the Organisation of Islamic Cooperation (OIC) to meet in Istanbul on Jan. 10 over the crisis in Yemen.