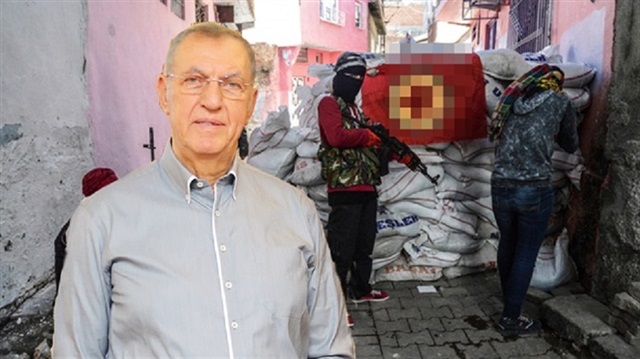 Operation Olive Branch struck a blow to the U.S. plan to establish a terror corridor on its southern border and a great game that was scheduled for May. Kurdistan Workers' Party (PKK) terrorists, which the U.S. has continued to support, were due to receive heavy weaponry to be used in an attack against Turkey in May.
Zeynel Abidin Erdem, a businessman who spoke with the people of Midyat, Nusaybin and Kızıltepe among other districts of Turkey's southeast city of Mardin, shared his observations with Yeni Şafak daily.
"The impression I gained from these trips was that if the Turkish Armed Forces had not entered Afrin, the U.S. and its terrorist allies would move further. We ruined a big game. Mr. Tayyip ruined a game like July 15," said Erdem.
The U.S. had previously announced that it would form a 30,000-strong "border security force" composed of PKK/PYD terrorists in Syria's north.
'A very big game was ruined'
"Tribal leaders in the southeast region of northern Syria announced that terrorists were preparing to attack Turkey in May. In fact, in conversations that I held with community leaders, they said they were worried about why Turkey had not taken action. They asked 'Are they waiting for something?' However, with the launch of the Afrin operation, I saw everyone relax. A very big game was ruined. We acted early before the terrorists attacked us. The heavy weapons of the east of the Euphrates were waiting to be deployed to Afrin. Olive Branch was a big disappointment for them [terrorists]. The people living in the region are now at ease. Now thousands of people are praying for Erdoğan, saying they want to be taken to the military if necessary," he added.
The U.S has supplied the PYD terror organization with more than 5,000 truckloads of weapons to allegedly use in the fight against Daesh, despite Ankara's warnings that the group is the Syrian offshoot of the PKK terror organization.
Turkey launched Operation Olive Branch on Jan. 20 in Syria's Afrin to establish security and stability, PKK/KCK/PYD-YPG and Daesh eliminate terrorists, and save locals from their oppression and cruelty.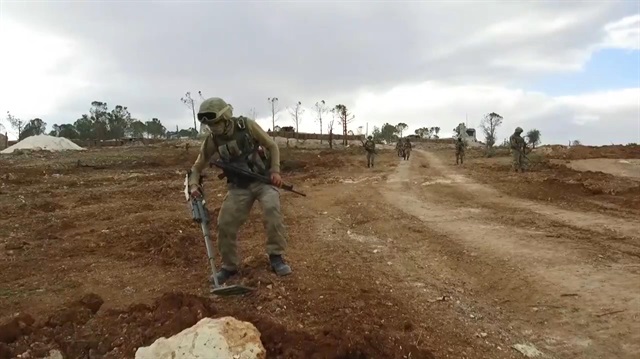 'I went to the military recruitment office'
"On the day the Afrin operation started, I went to the military recruitment office and volunteered. There are at least 10 million people ready to volunteer. The people of Turkey know very well how to fight and how to be friendly when necessary. This nation successfully passed the test of July 15. I saw the Turkish people, the Kurdish people, the Assyrians, and Armenians are collectively behind Mr. Tayyip. Everyone is ready to march to death in order to protect their country. I saw that all of Turkey was ready to stand behind Recep Tayyip Erdoğan with the Afrin operation," Erdem said.
U.S.-based Fetullah Gülen orchestrated a coup attempt in Turkey on July 15 and is the mastermind behind a long-running campaign to overthrow the state through the infiltration of Turkish institutions, particularly the military, police and judiciary.