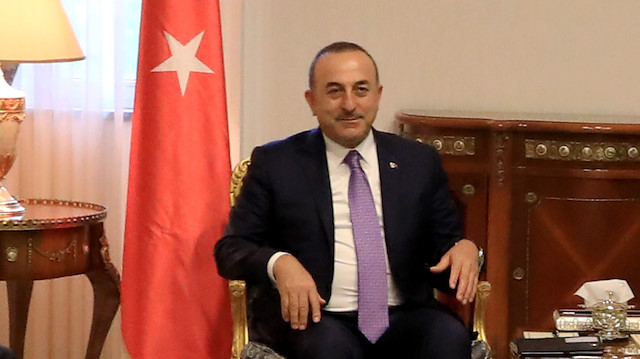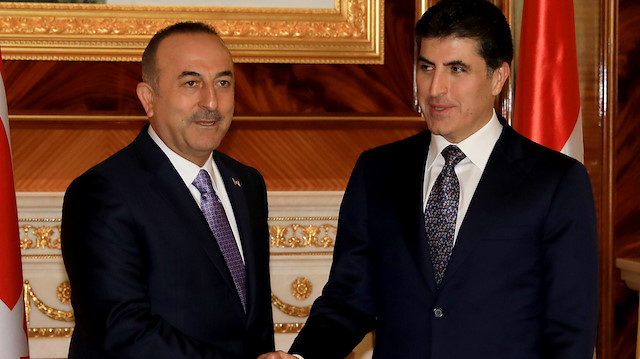 Turkey's foreign minister on Monday hailed the opening of a new border gate in Tunceli, eastern Turkey connecting it with the northern Iraqi Kurdish Regional Government (KRG) region.
"Opening a second border gate in Fishabour will be beneficial both for Iraq KRG. Support activities of our businessmen," said Mevlut Cavusoglu on Twitter, on the same day he arrived for a visit to Erbil in the KRG.
He added that Turkey and the KRG will act together in countering terror groups the PKK, Daesh, and the Fetullah Terrorist Organization (FETO).
"Turkey develops relations w/all areas groups in Iraq. Will also be more present in Sulaymaniyah with our private sector businessmen," Cavusoglu said on Twitter amid his meeting with KRG Deputy Prime Minister Kubat Talabani.
Cavusoglu also held meetings with KRG Prime Minister Nechirvan Barzani, KRG Security Agency Undersecretary Mesrur Barzani, and Turkmen politicians in Erbil.
Earlier, Cavusoglu met with his Iraqi counterpart Mohamed Ali al-Hakim and Prime Minister Adil Abdul-Mahdi in Baghdad as part of his official two-day visit to the country.
FETO and its U.S.-based leader Fetullah Gulen orchestrated the defeated coup of July 15, 2016 in Turkey, which left 251 people martyred and nearly 2,200 injured.
Ankara also accuses FETO of being behind a long-running campaign to overthrow the state through the infiltration of Turkish institutions, particularly the military, police, and judiciary.
In its more than 30-year terror campaign against Turkey, the PKK -- listed as a terrorist group by Turkey, the U.S. and the EU -- has been responsible for the deaths of nearly 40,000 people, including many women and children.
At least 319 people have lost their lives in Daesh terror attacks in Turkey, where the terror organization has targeted civilians in suicide bomb, rocket, and gun attacks.