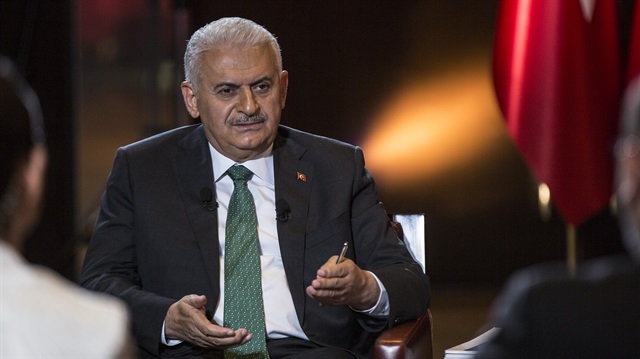 Turkey has 11 temporary military bases in northern Iraq, Prime Minister Binali Yıldırım said Thursday.
Speaking in a live interview to private A Haber broadcaster, Yıldırım also said 400 square-kilometers of the region has been cleared of terrorists.
"We are shelling Mt. Qandil through air operations at times. This time PKK terrorists are crossing into Iran when they are on the back foot," the prime minister said.
He added Turkey has no problem with Iran over its Qandil operation.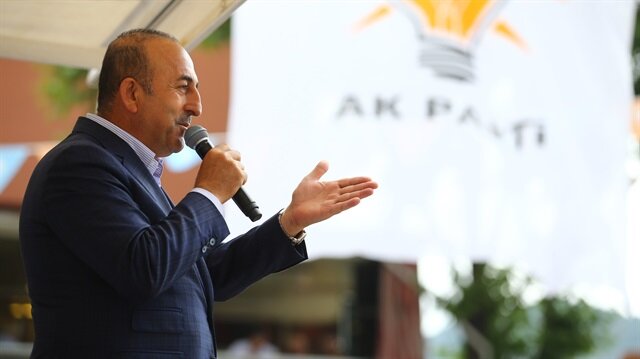 "We cleared the area in northwestern Syria's Afrin during Operation Olive Branch. We will do the same thing in Mt. Qandil area," the prime minister added.
On Jan. 20, Turkey launched Operation Olive Branch to remove YPG/PKK and Daesh terrorists from Afrin region. On March 18, Day 58 of the operation, Turkish troops, and Free Syrian Army members liberated the town of Afrin.
Turkey has been conducting a counter-terrorism operation in the area to clear it of PKK terrorists.
The PKK is listed as a terrorist organization by Turkey, the U.S. and the EU.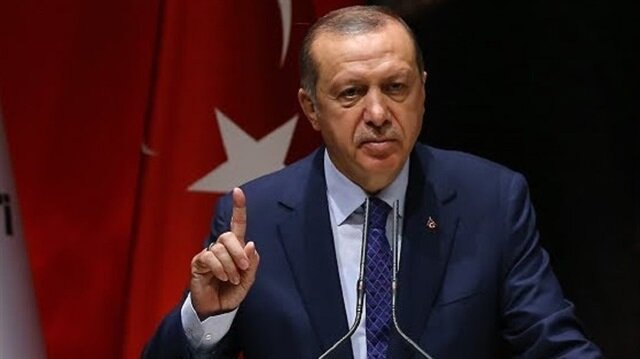 The group's three-decade-long terror campaign against Turkey has left more than 40,000 people dead, including numerous women and children.
About a possible joint operation with Iran, Yıldırım said: "Iran expects to work with us all the time, including sharing intelligence, but it is naturally reluctant to launch a joint counter-terror operation within its borders."
Turkey-US relations
On relations between Turkey and the U.S., Yıldırım said: "The reluctance over the extradition of FETÖ terrorist leader Fetullah Gülen is bothering us and our citizens' doubts about the U.S. are increasing. Less than 20 percent of our citizens rely on America, according to the field researches."
One of the main issues between the two sides is the U.S. cooperation with the PYD/YPG terrorist organization. "The U.S said we would part company with them [PYD/YPG] but did it happen?" he asked.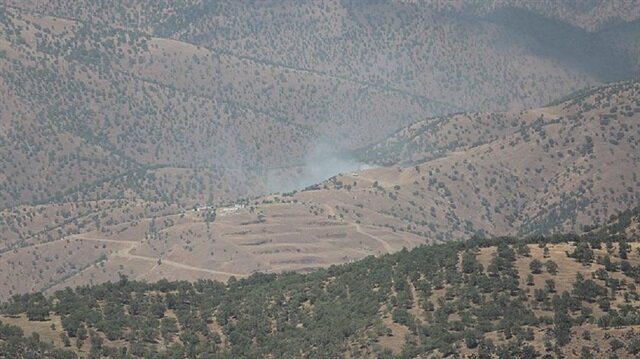 Speaking about the Manbij deal, Yıldırım said: "In close cooperation, if the U.S. operates in Manbij in line with Turkey's concern, relations between Turkey and the U.S. may be normalized."
On June 12-13, Turkish and U.S. military officials agreed on a plan for ridding terrorists and stabilizing the northern Syrian city of Manbij during a preliminary meeting for implementation of the plan at the U.S. European Command in Stuttgart, Germany.
On June 18, Turkish and the U.S. troops started coordinated/independent patrols in the region, which are still ongoing.
Earlier on Wednesday, Turkish Armed Forces began a second round of patrolling in Manbij as part of its objective to rid the area of the YPG/PKK terror group.