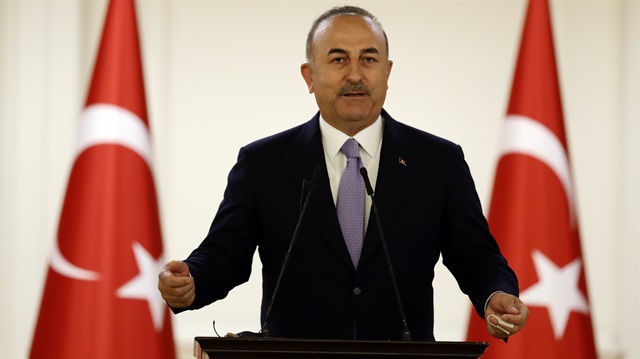 Sanctions imposed by the U.S. on Turkey are shattering the U.S.' reputation, warned Turkey's foreign minister on Tuesday.
"The era of bullying must end," Mevlüt Çavuşoğlu said during a joint press conference with his Russian counterpart Sergey Lavrov at the 10th Ambassadors' Conference in the capital Ankara.
"If the U.S. wants to continue being a reputable country, it cannot do so with these impositions," he said, referring to the sanctions.
"We are against the U.S. or any country imposing sanctions," he added.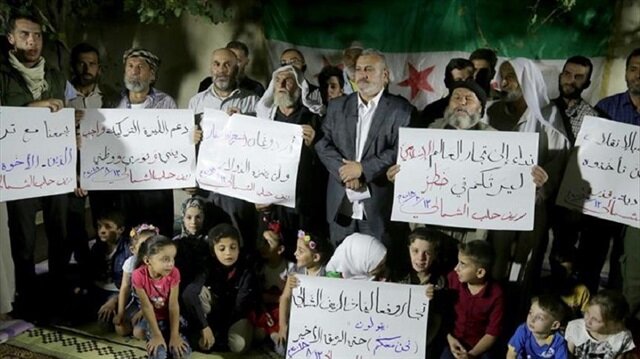 Highlighting that Europe is also worried and reacting to the sanctions for two reasons, Çavuşoğlu said: "Firstly, for a stable and strong economy, Turkey is important for Europe and all its neighbors. Secondly, Turkey may be one of any EU or European countries tomorrow. All leaders at the NATO summit have seen this," he said.
For his part, Lavrov said that the U.S.' "unlawful and illegitimate" sanctions policy cannot last for long.
"We highly appreciate the rejection of our partners to join the anti-Russian sanctions," Lavrov added referring Ankara's stance against newly imposed sanctions against Russia.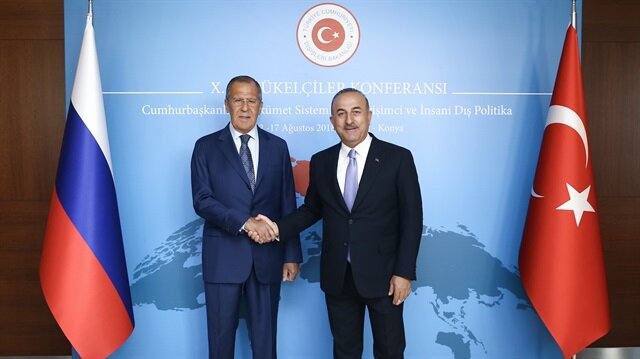 Sanctions on Russia
Çavuşoğlu said: "We have also made it clear that we do not agree with the EU's sanctions against Russia. We have also said that we do not agree with the sanctions against Iran."
Asked about U.S. National Security Adviser John Bolton's meeting with Turkey's ambassador to the U.S. Serdar Kilic at the White House on Monday, Çavuşoğlu said the ambassodor "gave a very clear message" to the U.S.
"Our ambassador has clearly given this message: 'Pressure, threats and sanctions in relations with Turkey would only bring chaos. The U.S. can develop its relations with Turkey with dialogue by leaving aside the language of sanctions and threat,'" Çavuşoğlu said.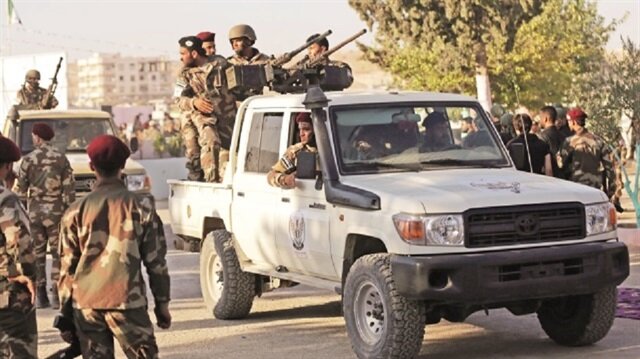 He also said that the U.S. Embassy's charge d'affaires will visit jailed American cleric Andrew Craig Brunson.
Turkey and the U.S. are currently experiencing rocky relations following Washington's imposition of sanctions on two government ministers for not releasing Brunson, who faces terrorism-related charges in Turkey.
President Donald Trump on Friday ramped up his attack on Turkey by doubling U.S. tariffs on Turkish aluminum and steel imports.
Precautions in Syria
Turkish FM said that he will discuss what could be done or which precautions could be taken in Syria's Idlib with Lavrov.
"It is clear what we should do in Idlib. Yes, we have 12 observation points there," he added.
Çavuşoğlu said there are armed terrorist groups in Idlib, which are a threat particularly to civilians and opposition groups.
Bombarding all of Idlib just because there are some terrorists there is tantamount to a "massacre," warned Çavuşoğlu.
"The aim of these observation points are to determine when there are conflicts or violations, or a party disrupting a cease-fire, and, as guarantors, taking measures toward these.
"Since the moderate opposition and the people are very disturbed by these terrorists, we have to fight against them altogether, we have to succeed. It is crucial for us, for the security of our countries, for the future of Syria," he added.
The five-day ambassadors' conference is hosting 249 Turkish ambassadors and two charge d'affaires, as well as a number of foreign diplomats.