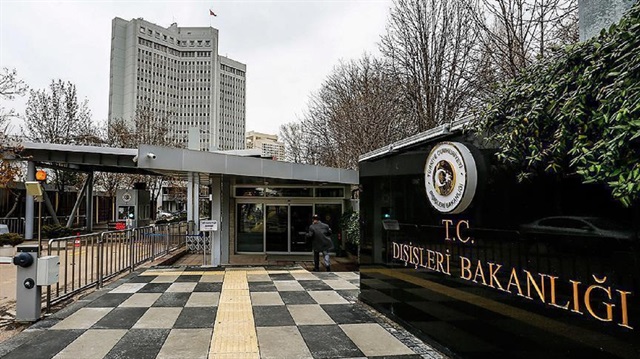 The Turkish Embassy in the U.S. on Sunday announced that processing non-immigrant visa applications have been suspended.
"Recent events have forced Turkish Government to reassess the commitment of the Government of the United States to the security of Turkish Mission facilities and personnel," said the Turkish mission in a statement.
"In order to minimize the number of visitors to our Embassy and Consulates while this assessment proceeds, effective immediately we have suspended all non-immigrant visa service at all Turkish diplomatic facilities in the US.
"This measure will apply to visas and passports as well as e-Visas acquired at the border," read the statement.
Turkey's move in retaliation to the U.S. Embassy in Ankara which said it suspended all non-immigrant visa operations in Turkey.
Earlier, Turkish national Metin Topuz, confirmed by the U.S.' Istanbul Consulate as a local employee, was remanded in custody over terror charges by an Istanbul court on Wednesday.
Topuz is linked to the Fetullah Terrorist Organization (FETÖ), the group behind last year's defeated coup in Turkey, a judicial source said on Wednesday.
FETÖ and its U.S.-based leader Fetullah Gülen orchestrated the attempted coup, which left 250 people martyred and nearly 2,200 injured.
Topuz has been linked to a number of FETÖ suspects, including police commissioners and former prosecutor Zekeriya Öz, a fugitive accused of attempting to overthrow the government through the use of force, added the source, who asked not to be named due to restrictions on speaking to the media.