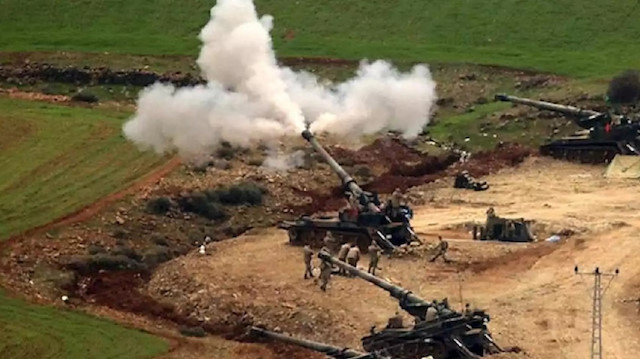 Turkey retaliated against Kurdistan Workers' Party (PKK) harassment fire in Syria's Tel Rifaat, the country's defense ministry said Monday.
According to a Twitter post by the ministry, PKK/YPG elements shelled Turkish posts in the Euphrates Shield region.
Fırat Kalkanı Harekât bölgesinde görev yapan unsurlarımıza Tel Rıfat'taki PKK/YPG'li teröristlerce yapılan saldırı ve taciz ateşlerine bölgede bulunan ateş destek vasıtalarımızla gerekli karşılık verilmiş, teröristlere ait tespit edilen hedefler vurulmuştur.

— T.C. Millî Savunma Bakanlığı (@tcsavunma) August 19, 2019
Since 2016, Turkey has conducted two major military operations in northwestern Syria -- Operations Euphrates Shield and Olive Branch -- to purge the region of terrorist groups Daesh and the YPG, which is the Syrian branch of the terrorist organization PKK.
In its more than 30-year terror campaign against Turkey, the PKK -- listed as a terrorist organization by Turkey, the U.S. and the EU -- has been responsible for the deaths of nearly 40,000 people, including many women and children.