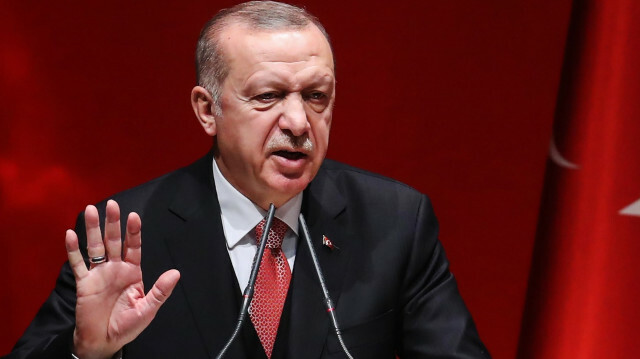 Turkish President Recep Tayyip Erdogan's current visit to Azerbaijan is another step toward strengthening bilateral ties, reported Trend News Agency, citing Ankara.
"This is the third visit of the president to Azerbaijan since its victory in the 2020 Second Karabakh War, the Turkish government noted.
Erdogan consistently voiced his support for Baku during its war with Yerevan in Nagorno-Karabakh as Turkey's globally lauded drones helped Azerbaijan scoop up its historical victory against Armenia.
"President Erdogan will attend the opening of Fuzuli International Airport, which is extremely important for the economic development of the region. Azerbaijan and Turkey are doing their best to improve the well-being of the region's population and strengthen its economy," the administration said, adding that Turkey would continue to support Azerbaijan.
Relations between the former Soviet republics of Azerbaijan and Armenia have been tense since 1991, when the Armenian military occupied Nagorno-Karabakh, also known as Upper Karabakh, a territory internationally recognized as part of Azerbaijan, and seven adjacent regions.
New clashes erupted on Sept. 27, 2020, with the Armenian army launching repeated attacks on civilians and Azerbaijani forces and also violating several humanitarian cease-fire agreements.
During the 44-day conflict, Azerbaijan liberated several cities and some 300 settlements and villages that were occupied by Armenia for nearly three decades.
The fighting ended on Nov. 10, 2020, after the two countries signed an agreement brokered by Russia.