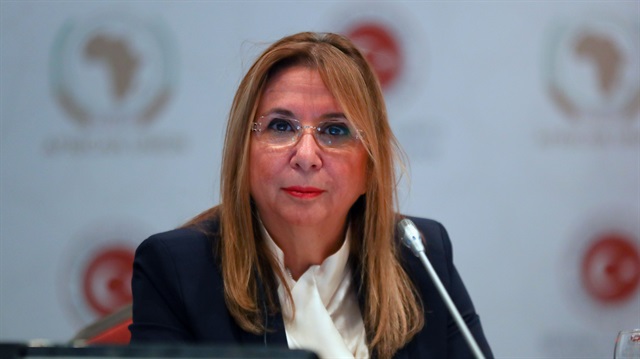 Turkey should adopt a holistic approach to address the multiculturalism of Africa, Trade Minister Ruhsar Pekcan said on Thursday.
"It is important to understand the realities of the continent's countries by adopting a holistic approach to address the multiculturalism of Africa, rather than looking at a single window," Pekcan said during a ministerial and general secreterial meeting at the Turkey-Africa Economic and Business Forum in Istanbul.
Financing and investment opportunities, cooperation in substructure and energy fields, and entry of Turkish business circle to the African market were discussed during panels at the forum, she said.
"I made my first visit as the trade minister to South Africa and Zambia. During these visits, I found an opportunity to see firsthand Africa's great potential.
"I wish that we will gather with African representatives more frequently and hold consultations for developing trade and economic relations between our countries," Pekcan said.
Victor Harrison, commissioner for economic affairs of the African Union Commission (AUC), underlined that countries should proceed in the path of sustainable development.
Partnership between Turkish and African private sectors is needed for the development of the continent, Harrison said.
"I believe that we will contribute to Africa's development and will carry out beneficial discussions (during the forum)," Harrison said.