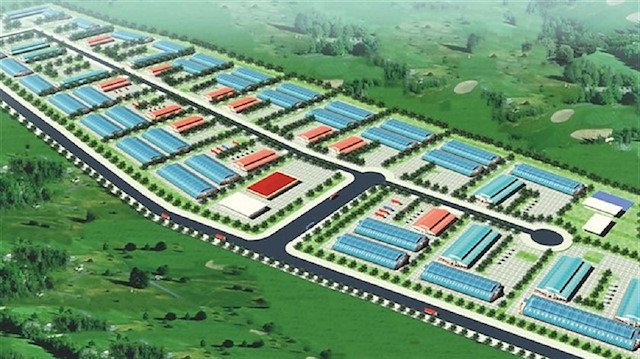 Turkey is getting ready to implement a vital business project in the Euphrates Shield region, which was cleared from terrorist elements following a successful operation in 2016, that would result in creating 7,000 jobs for locals and kickstart the economy.
An industrial zone, which consists of 700 workshops, will be created across a 15-hectare area. This number is expected to rise over time.
Syria has been locked in a vicious civil war since early 2011, when the Bashar al-Assad regime cracked down on pro-democracy protests with unexpected ferocity.
Since then, hundreds of thousands of people have been killed and more than 10 million others displaced, according to UN officials.
An exemplary model
The Çobanbey Industrial Zone will also be an exemplary model for the safe zone jointly created by the U.S. and Turkey. A large portion of the 700 workshops, which will cover 200 square meters, will be made up of shoe manufactures.
Additionally, textile, iron joinery, and plastic casting factories will be built. Furthermore, exports to and investments in the region are expected to be facilitated. So far, 650 businessmen have put their names down to be a part of the project, and this number is expected to double in the upcoming period.
In the last two years, Turkey's Euphrates Shield and Olive Branch operations liberated the region from YPG/PKK and Daesh terrorists, allowing hundreds of thousands of displaced civilians to return to their homes.
In its more than 30-year terror campaign against Turkey, the PKK -- listed as a terrorist organization by Turkey, the U.S. and the EU -- has been responsible for the deaths of 40,000 people, including old men, women, and children.