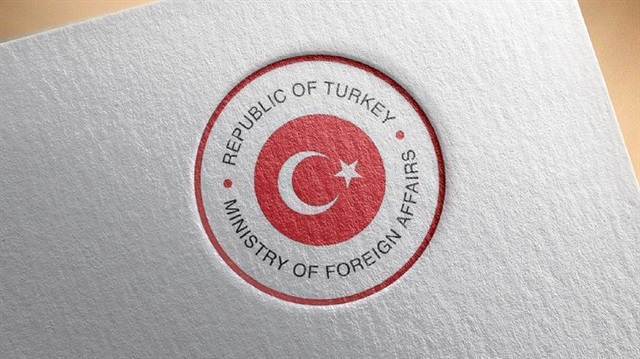 Turkey's Foreign Ministry said Tuesday the United States' decision to unilaterally withdraw from the Iran nuclear deal was an "unfortunate step".
"Turkey has always defended the stance that issues regarding Iran's nuclear program should be resolved through diplomacy and negotiations and has made intensive efforts in this direction," the ministry said in a press release on its website.
"The Joint Comprehensive Plan of Action (JCPOA) accepted in 2015 was an important step taken to prevent proliferation. The plan in question has shown that even the most difficult of subjects could be resolved through negotiations."
The ministry said Iran's compliance with the deal has been confirmed by periodic reports of the International Atomic Energy Agency (IAEA).
"As such, we consider it an unfortunate step that the U.S. has decided to withdraw from the deal.
"The Joint Comprehensive Plan of Action must be protected and continue to be implemented in full transparency, uninterrupted and complete, under the control of the IAEA," it added.
Presidential spokesman Ibrahim Kalin said on his Twitter account that the multilateral agreement would remain in place thanks to the other countries' participation, while Trump's decision will cause instability and new conflicts.
"Turkey will maintain its resolute stance against all forms of nuclear weapons," he added.
EU Affairs Minister Omer Celik tweeted that "Unfortunately, the U.S. decision has an approach that will open doors to very bad developments."
"While there is no evidence that Iran is violating the agreement, the U.S taking this decision means to take the exact opposite position of its allies," Celik said.
"We are at a time where more negotiations are needed," he said
Celik added that while serious problems with North Korea are being resolved with diplomacy and while this has become a new hope for diplomacy, it is very wrong trying to damage an agreement that Iran is abiding by and an agreement that is functioning.
Bucking pressure from the U.S.'s closest European allies, President Donald Trump on Tuesday pulled the U.S. out of the landmark nuclear agreement that world powers struck in 2015 with Iran.
Trump opted not to extend sanctions relief on Iran ahead of a May 12 deadline, vowing instead to re-impose nuclear-related economic penalties.
The 2015 nuclear accord placed unprecedented restrictions on Iran's nuclear program in exchange for billions of dollars in relief from international sanctions, but Trump has consistently railed against it since he began his bid for America's highest office, repeatedly claiming it is the "worst deal" he has ever seen.
All of the U.S.'s negotiating partners -- the UK, France, Germany, Russia, China and the EU -- agree that maintaining the accord is the best way to reign in Iran's nuclear program.