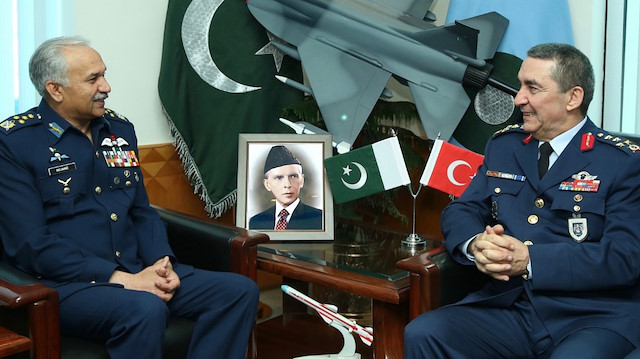 Turkey will stand by Pakistan through "thick and thin," Air Chief General Hasan Küçükakyüz said Thursday while on a visit to Risalpur.
Addressing a passing out parade of the Pakistan Air Force (PAF), the Turkish general expressed his admiration for the nation's professionalism in eradicating terror.
"The great sacrifices of the Pakistani nation and the professionalism displayed by its forces in eradicating terrorism and extremism are very highly regarded by the Turkish nation."
Stating that Ankara and Islamabad enjoyed deep-rooted ties that spans over decades, he said: "Turkey will always stand by Pakistan through thick and thin."
Diplomatic relations between Turkey and Pakistan were established in 1947, soon after Pakistan came into being as the then largest Muslim country on the world map.
Turkey was among a few countries that quickly recognized Pakistan after its creation and supported its successful bid to become a member of the United Nations.