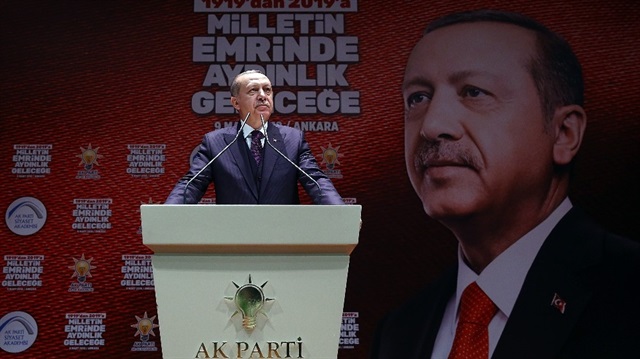 Turkish President Recep Tayyip Erdoğan addressed the ruling Justice and Development (AK) Party's sixth provincial congress in Turkey's Mersin on Saturday.
"The number of neutralized terrorists in Afrin has risen to 3,213. Once Afrin is captured, it will be delivered to its true owners," said Erdoğan.
"We are advancing toward Afrin [city center]. Approximately 850 square kilometers are under our control during the Afrin operation, and our aim is to clear 2,000 square kilometers from terrorists," he added.
The Turkish Armed Forces (TAF) and Free Syrian Army (FSA) fighters are currently only five kilometers away from the Afrin city center, as Turkey's Operation Olive Branch enters its 50th day.
"If we had put our conscience, our morals and our sensitivities aside – as terrorists and some countries do – we would have captured Afrin in three days," said Erdoğan.
"Turkey is the only country which does not have the stain of occupation on its history," he added.
He added that Turkey will help Afrin to rebuild and repair, including its electricity, water, education, and healthcare systems, just like it did in Jarablus, Ar-rai, Azaz and Al-Bab, after clearing these Syrian cities of Daesh terrorists during Turkey's Operation Euphrates Shield.
Operation Euphrates Shield, which began in August in 2016 and ended in March 2017, eliminated terrorists along the Syrian border.
"Then we will also clear Manbij, Ayn al-Arab, Tal Abyad, Resulayn and Kamisli of terrorists," Erdogan added, naming other Syria cities near Turkey's borders.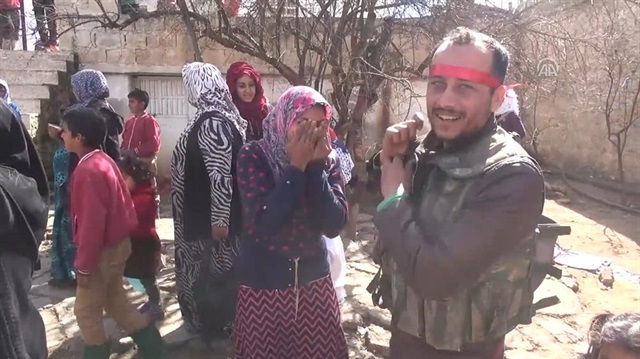 Erdoğan calls out to NATO
President Erdoğan also criticized NATO for its lack of support of Turkey's Operation Olive Branch.
"Where are you, NATO? Is Turkey not a NATO member? You called, and we came to Afghanistan. You called, and we came to the Balkans. Now I'm calling. Why aren't you coming to Syria? You should act justly," said Erdoğan.
"We know very well what terrorist organizations and their supporters aim to achieve in Syria. That is why we keep pushing forward," he added.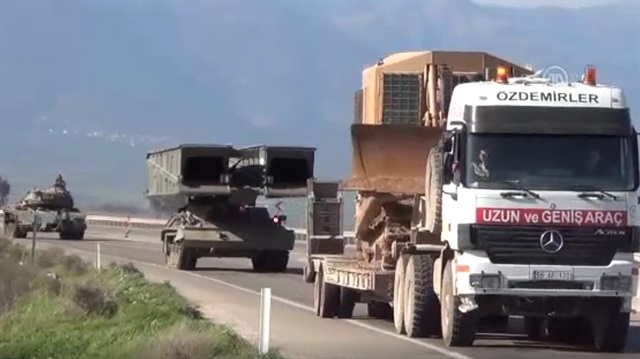 On Friday, President Recep Tayyip Erdoğan said that Turkish-backed troops had surrounded the Afrin city center and were ready to enter at any moment.
Operation Olive Branch was initiated on Jan. 20 in Afrin to establish security and stability, eliminate terrorists of PKK/KCK/PYD-YPG and Daesh, and save locals from the terrorists' oppression and cruelty.
Since the beginning of the operation, the Turkish military and Free Syrian Army have liberated 167 locations, including five town centers, 131 villages, 31 strategic areas, and one YPG/PKK base.