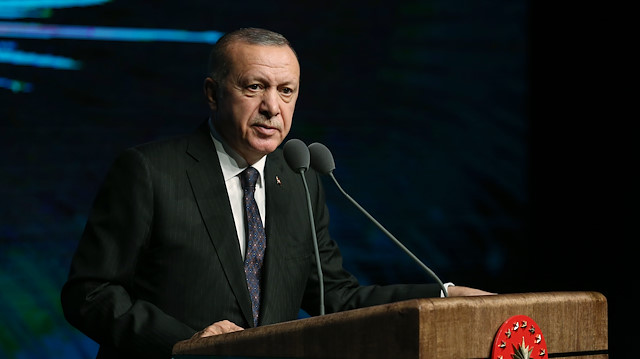 President Recep Tayyip Erdoğan on Monday said that Turkey would not abandon the Kurds and Arabs of Syria to the mercy of the Kurdistan Workers' Party (PKK) terror group.
We see the security and peace of the Arabs and the problems of the Kurds in Syria as our own problems. Why are we in Syria? We are there to deliver the freedom of the Arabs and Kurds to them," Erdoğan said at a ceremony in Ankara.
"We will not abandon Syrian Kurds to the mercy and persecution of the PKK and PYD," he added.
A possible mission east of the Euphrates, which Turkey's leadership has been suggesting for months, would follow two successful cross-border Turkish operations into Syria since 2016 – Operation Euphrates Shield and Operation Olive Branch – both meant to eradicate the presence of YPG/PKK and Daesh terrorists near Turkey's borders.
The PKK is listed as a terrorist organization by Turkey, the European Union and the United States. The YPG and PYD are its Syrian extension.