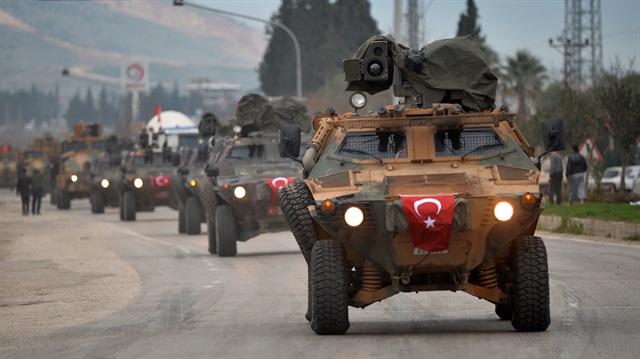 As Turkey's Operation Olive Branch, which has mostly been conducted in rural areas, enters its 25th day, government sources have stated that they are evaluating several options and situations as to how the operation will be conducted in urban areas.
Turkey plans to protect civilians by implementing articles of the Geneva Convention which involve "time allocation, giving notice and distributing bulletins."
With the current plan, it is estimated that Turkish forces will reach the outer neighborhoods of Afrin within a month as the current difficulties regarding weather conditions have been overcome.
Three-phase plan
Since the terrorist elements in Syria's Afrin and nearby are highly likely to disguise themselves as civilians and use the residents of the city as human shields as they have already done, Turkish military officials have been studying certain provisions of Geneva Conventions, such as prohibition on using civilians as human shields and protection of civilians in time of war.
As the security of civilians is of primary concern to Turkish military forces in Operation Olive Branch, the first phase of the plan is to allot time for the civilians so that they abandon the areas occupied by terrorist organizations.
The second phase, on the other hand, is designed to consist of making announcements to lead civilians to leave the region, whereas bulletins will be distributed to civilians instructing them to vacate the area with the introduction of the third phase. Turkey is determined to design and operate its three-phased security plan in line with international law.
War crimes
International law deems it illegal to use civilians as human shields in time of war and defines three types of human shields: proximity human shields, involuntary human shields and voluntary human shields. Protection provisions do not include voluntary human shields.
"The presence of a protected person may not be used to render certain points or areas immune from military operations," states Article 28 of the Fourth Geneva Convention relative to the Protection of Civilian Persons in Time of War.
Additionally, the 1998 Rome Statute of the International Criminal Court sets out that "utilizing the presence of a civilian or other protected person to render certain points, areas or military forces immune from military operations" is a war crime.
Once civilians are secured, the military operation will begin in separate residential areas in Afrin, which is estimated to continue until spring. Turkey's plan, however, can be modified and revised in the case that regime forces enter Afrin as well as dynamic developments in the operation field.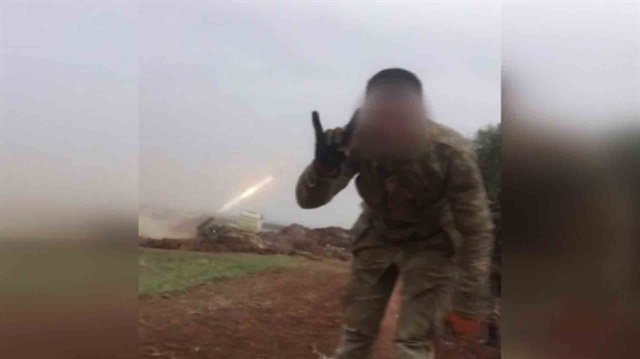 On Jan. 20, Turkey launched Operation Olive Branch to clear PYD/PKK and Daesh terrorists from Afrin, northwestern Syria.
According to the Turkish General Staff, the operation aims to establish security and stability along Turkey's borders and the region as well as to protect Syrians from terrorist oppression and cruelty.
The operation is being carried out under the framework of Turkey's rights based on international law, UN Security Council resolutions, its self-defense rights under the UN charter, and respect for Syria's territorial integrity, it said.
The military also said only terror targets were being destroyed and that it is putting the "utmost importance" on not harming any civilians.
Afrin has been a major hideout for the PYD/PKK terror organization since July 2012, when the Assad regime in Syria left the city to the terror group without putting up a fight.