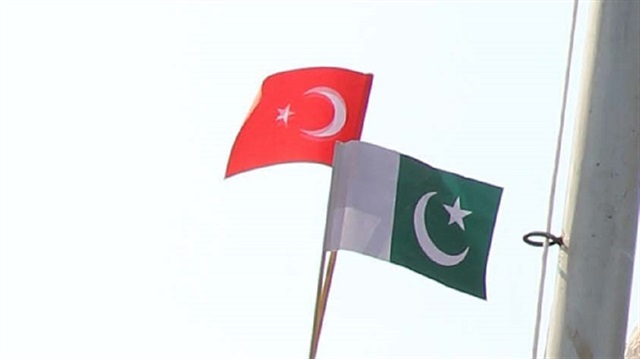 The 103rd anniversary of the Gallipoli Campaign, also known as the Battle of Canakkale, was commemorated during a Turkish Embassy-backed ceremony in capital Islamabad on Thursday.
The ceremony to pay tribute to the Turkish soldiers who laid down their lives during the battle was held at the NUML University in collaboration with Turkish Embassy and Yunus Emre Institute.
A big number of students, teachers and academics participated in the event.
Turkish Ambassador to Pakistan Mustafa Yurdakul was the chief guest on the occasion.
Speaking on the occasion, Yurdakul said victories won during the Canakkale campaign reshaped the political landscape and forged national identities.
"The Battle of Canakkale (Gallipoli) was not only a struggle for life, but also a struggle of the youth who died for honor and virtue," the ambassador said, adding that tens of thousands of Turkish soldiers had been martyred during the historic battle.
The 1915 battle, which took place in the Canakkale province's Gallipoli (Gelibolu in Turkish) district, marked a turnaround in favor of the Turks against the Allied forces during World War I.
Underlining the significance of the battle in Turkey's history, the ambassador said: "It is our duty as a nation to give the Canakkale victory the value that it deserves."
"In this way, the battle showed that there is nothing stronger than a nation ready to die for their homeland and it is impossible to capture such a nation."
The ambassador also said Turks can never forget the support of their "Muslim brothers from the Subcontinent" during the most difficult days of the Ottoman Empire.
The participants also paid rich tributes to Turkish poet Mehmet Akif Ersoy, who wrote Turkey's national anthem.