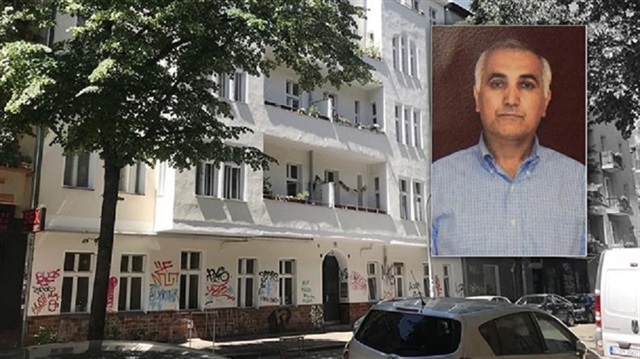 Turkey's most wanted coup suspect Adil Öksuz stayed at a small apartment in Berlin early this year under the protection of Fetullah Terrorist Organization (FETÖ) members, witnesses have told Anadolu Agency.
Öksuz, a theology lecturer accused of masterminding Turkey's July 15, 2016, defeated coup, has been on the run for almost two years.
Foreign Minister Mevlüt Çavuşoğlu called on Germany to extradite FETÖ members to Turkey.
"If Germany does not return Adil Oksuz to us, then it will be in the same position as the U.S. that does not extradite FETÖ leader [Fetullah Gülen]," Çavuşoğlu said.
"There is some activity in the U.S. [over the extradition of Gülen], but whether it is Germany or other countries, they must all return these traitors who plotted a coup in Turkey; these people must face justice."
Anadolu Agency correspondents digged out the flat in central Berlin, which was allegedly used by Öksuz and other FETÖ figures who fled from Turkey, since the defeated coup.
Ali A., a Berlin-based Turkish businessman with suspected ties to FETÖ, provided financial support for the group to rent the flat in Berlin's Neukoelln district, witnesses told Anadolu Agency.
Turkish officials have repeatedly appealed to the German government to arrest and extradite Öksuz, after receiving dozens of tips, indicating that the key coup suspect was hiding in Germany.
Last November, all police departments were asked to inform the Federal Criminal Police Office on any findings that could help them identify the whereabouts of the chief coup suspect.
In Germany, which is home to more than three million Turkish immigrants, FETÖ has a large network with dozens of private schools, businesses and media organizations.
Since the 2016 defeated coup attempt, nearly 4,000 FETÖ suspects have come to Germany from Turkey and other countries, according to local media reports.
Several FETÖ suspects, including former soldiers and diplomats, have applied for asylum in various German federal states.