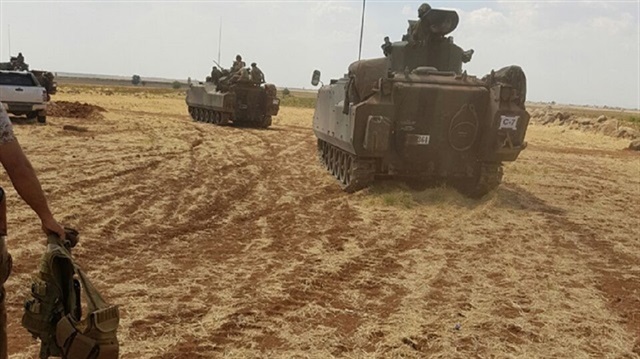 Turkish armed forces began to deploy military tanks in al-Rai town, Aleppo on Saturday, in the country's ongoing offensive, while more tanks are on standby.
As a re-enforced extension of the Operation Euphrates Shield, launched to clean Jarabulus from the Daesh terror network, Turkish armed forces have entered the northern Syrian town of al-Rai in the Aleppo province, just a stone's throw from the Turkish border.
Four military tanks have reportedly entered al-Rai from its border with al-Bab town while more than 20 military tanks have still waited on the outskirts of al-Rai, just opposite of Turkey's Kilis province, to advance towards the central town.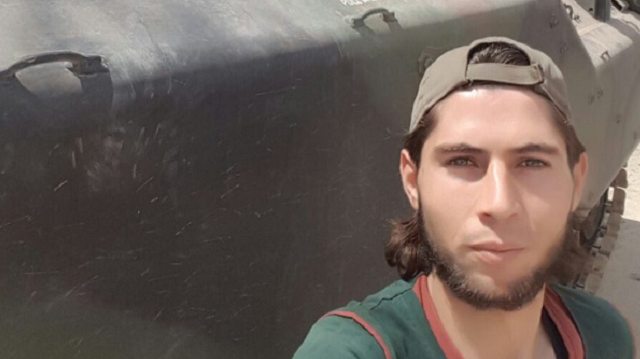 After days-long preparations, Turkey's first mechanized tank unit entered in Syrian territory on their way to the predominantly Syrian Turkmen town at around 1 pm on Saturday, local groups said. The third part of the Turkish-coordinated Operation Euphrates Shield aims to create a link between Jarabulus and al-Rai town, as to uproot all terror elements operating in the region.
On August 24, Turkey dispatched its warplanes, tanks and special forces, to free the town of Jarablus and prevent the PYD/PKK terror groups from advancing further West. Approximately 2,000 Syrian opposition fighters, have been battling in Jarabulus in the operation, coordinated by Turkey's secret service and military headquarters.
Turkey-backed coalition of opposition groups have been fighting under the umbrella of Free Syrian Army (FSA), the largest opposition group fighting in the war-torn country.
The opposition groups, who ensured firm control in the center of Jarabulus, north of Allepo, continued to steadily march westward from Jarabulus, formerly controlled by the Daesh terror network.
The villages -- Alwaniyyah, Qamir, and Karakuyu, -- have been seized by the opposition groups, fighting to clean a 70-km stretch of an area on the Turkish-Syrian border westward of Jarabulus. This 70-km stretch of Turkish-Syrian border is expected to be completely cleaned in 10 days in three consecutive stages.
Opponent fighters also captured Tel Atiya and Hajah villages, close to Al-Rai town, just opposite Turkey's Elbeyli village in the military operation.