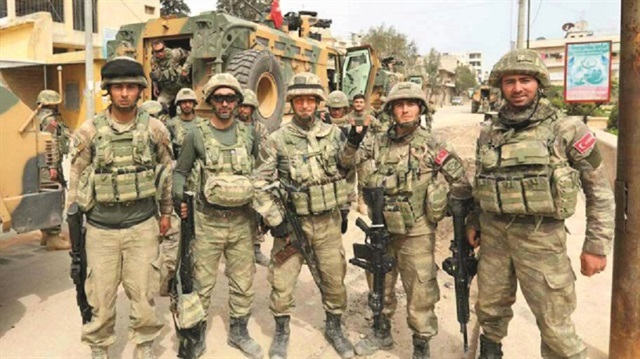 Turkish troops liberated Tal Rifaat, the last occupied point between Syria's Afrin and Aleppo, which had been held for two years by the Kurdistan Workers' Party (PKK)'s Syrian branch, the PYD. The 300,000 people displaced by the terrorist organization will begin returning to their homes once mine clearing activities are completed.
In early 2016, YPG/PKK terrorists used Russia's intense air support at a time when Russian ties with Turkey were tense, and had the opportunity to spread to the southeast from Afrin. The terrorists started to accommodate PKK-supporting families in Tal Rifaat who they brought from Afrin.
Currently, around 15,000-20,000 Kurds and Arabs live in the district and only 700-800 of them are Arab residents of Tal Rifaat.
After two days of meetings between Turkish and Russian delegations in the Kefer Naya district, the PKK withdrew from the area to a large extent. The terrorists also withdrew from the Sheikh Issa village and Menagh Air Base.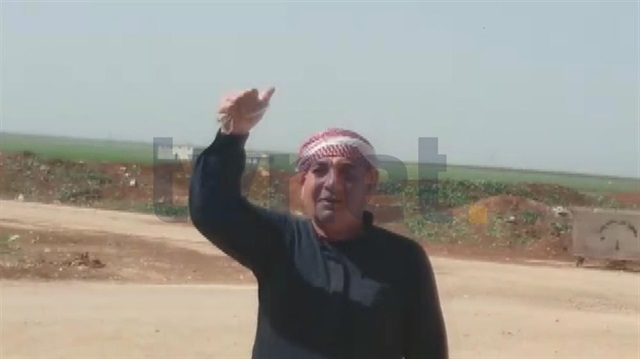 During its invasion of Tal Rifaat, the YPG/PKK forced around 300,000 people out. Residents of the town sought refuge in Azaz, which is adjacent to the Euphrates Shield area and is under opposition control.There are 30 residential areas located along the occupation corridor between Tal Rifaat, Mare and al-Bab. Tal Rifaat, which is the largest settlement area on the line, has been emptied of civilians by the PKK in the recent period.
Once the Afrin town center was cleared of terror elements as part of Operation Olive Branch, sights were set on Tal Rifaat, and Turkish and Russian officials were in contact. As a result of these meetings, Russian soldiers themselves removed terrorist rags from the towns of Tal Rifaat, Dar Jimeyl, Kefer Naya and Sheikh Hilal.
Operation Olive Branch was initiated on Jan. 20 in Afrin to establish security and stability, eliminate terrorists of PKK/KCK/PYD-YPG and Daesh, and save locals from the terrorists' oppression and cruelty.
PKK retreats to Manbij
Operations to liberate Tal Rifaat were launched on Tuesday evening. Turkish jets and missile batteries pounded PKK positions throughout the night. The terrorist organization started to head toward Manbij in the early hours of the morning.
İbrahim Said, a Free Syrian Army (FSA) commander, told Yeni Şafak daily that two months ago, the region was occupied by 1,500 terrorists and that this figure dropped to 800 in mid-March. Said noted that 700 PKK terrorists fled the frontline.
Locals to return home
Noting that after the demoralized state of the PKK following its defeat in Afrin continued, Said stated that capturing Tel Rifaat through diplomacy under the leadership of Turkey was a great success.
"We are ready to stand beside Turkish soldiers wherever they go, be it to the east, west or south. Tel Rifaat is liberated, now it is time for Manbij," stated Said.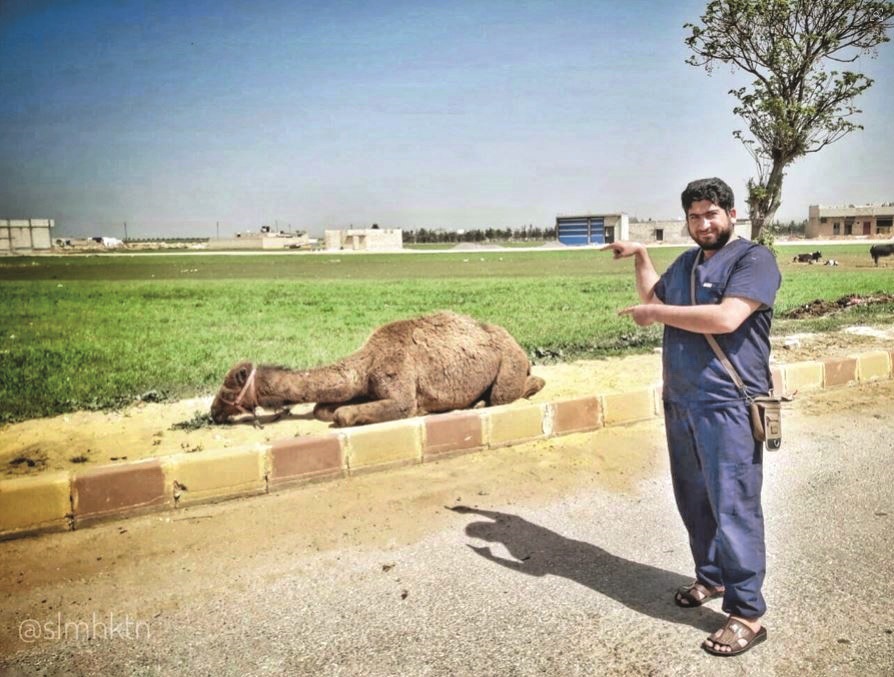 Locals celebrate with Qurban
The few locals remaining in the region celebrated the arrival of Turkish troops. The residents of Tal Rifaat and many FSA members had previously two demonstrations asking Turkey to help liberate their lands from YPG/PKK terrorists.
With the liberation of Tal Rifaat, it is expected that 300,000 people will return to their homes.