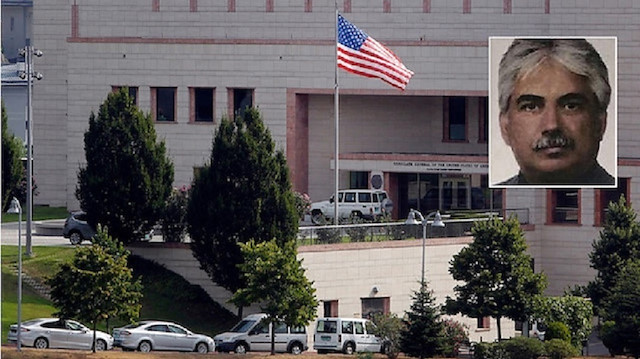 A Turkish court refused to release an employee of the U.S. consulate in Istanbul on Wednesday, in a trial on espionage charges.
Metin Topuz was ordered held at least until his next appearance, which was set for June 28, one of his lawyers, Selman Alibas, told Reuters.
Topuz, who has already been held since his arrest in 2017, is one of three U.S. consulate employees who have been charged in criminal cases.
Topuz is on trial on charges of espionage and links to the Fetullah Terror Organization, which plotted the failed 2016 coup.
Topuz denies the charges, saying it was not his decision who he came into contact with through his work.
FETÖ terrorists are led by U.S.-based Fetullah Gülen, who orchestrated Turkey's July 15 coup attempt and is the mastermind behind a long-running campaign to overthrow the state through the infiltration of Turkish institutions, particularly the military, police and judiciary.
Since the failed coup, operations have been ongoing in the military, police and judiciary as well as in state institutions across the country to arrest suspects with alleged links to FETÖ.
The terrorist group is also known for its network comprised of hundreds of schools around the world.