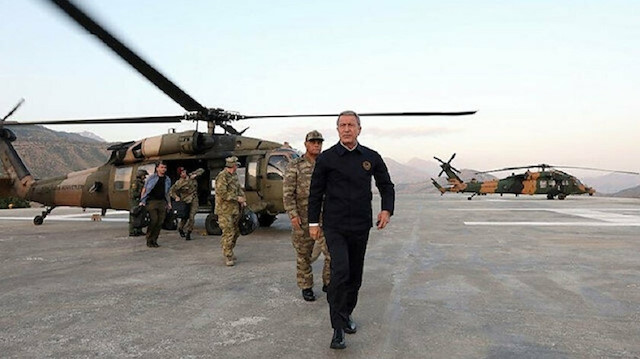 Turkey's defense minister is heading to the Syria border in the wake of a regime attack on Turkish troops in Idlib on Monday.
Hulusi Akar had been scheduled to accompany President Recep Tayyip Erdogan during his official visit to Ukraine, however, he abandoned the delegation due to an attack on Turkish troops in Idlib, northwestern Syria, which left six Turkish army personnel martyred.
Akar departed Ankara to visit Turkey's Syria border.
The attack by the forces of Bashar al-Assad regime also wounded at least 7 others.