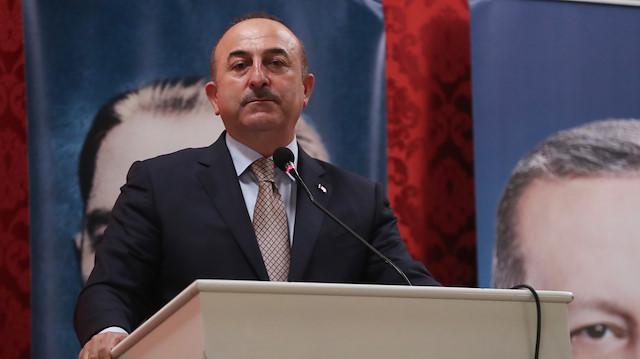 The purchase of the Russian S-400 missiles is a done deal, Turkish Foreign Minister Mevlüt Çavuşoğlu said Tuesday.
"It is a done deal. Turkey has never gone back on any of its promises. The statements made by anyone but us have no value," Çavşoğlu said in Turkish capital Ankara.
The S-400 is Russia's most advanced long-range anti-aircraft missile system, with the ability to carry three types of missiles capable of destroying targets, including ballistic and cruise missiles.
"Europe is two-faced"
Çavuşoğlu also commented on European leaders attending the Arab League summit held in Egypt, thus supporting the junta regime of President Sisi.
Stating that Europe is two-faced and uses double-standards in its politics, Çavuşoğlu said: "Europe doesn't have values, but only personal interests."
Çavuşoğlu's remarks came after the first EU-Arab summit opened in Sharm el-Sheikh on Sunday amid a high turnout from European officials despite the uproar caused by the mass execution of nine youths in connection with the assassination of Egypt's attorney-general in 2015.