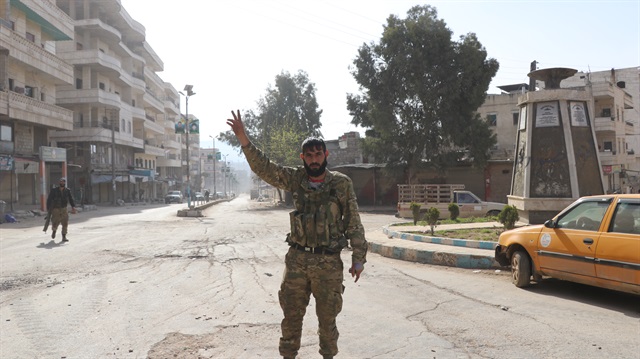 The Turkish military and Free Syrian Army (FSA) on Sunday took control of a large underground ammunition depot in northwestern Syria, said security sources.
The 150-meter depot, spread over 12 rooms and reinforced by concrete walls, was found in the village of Cuvek, northwest of Afrin.
Instead of bombing the depot, Turkey-backed forces entered it and took over its control without harming any of the civilians hiding inside, said the source who refused to be named due to restrictions on speaking to the media.
Also, in the village of Telef, the forces took control of a terrorist training camp where members where indoctrinated.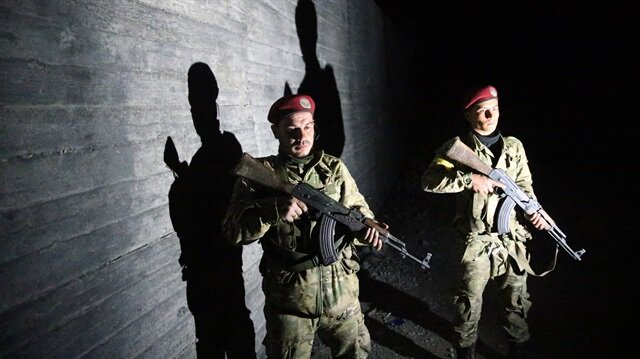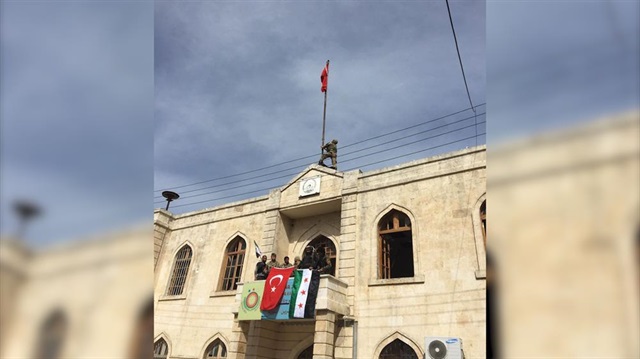 Books written by jailed PKK head terrorist Abdullah Ocalan, numerous organizational documents, and banners were seized.
Photographs and symbols representing the terrorists were posted on the walls.
Turkey on Jan. 20 launched Operation Olive Branch to remove PYD/PKK and Daesh terrorists from Afrin.
According to the Turkish General Staff, the operation aims to establish security and stability along Turkey's borders and the region as well as protect Syrians from terrorist cruelty and oppression.
The operation is being carried out under the framework of Turkey's rights based on international law, UN Security Council resolutions, its self-defense rights under the UN charter, and respect for Syria's territorial integrity, it said.
The military has also said that only terrorist targets are being destroyed and "utmost care" is being taken to avoid harming any civilians.
Afrin has been a major hideout for the PYD/PKK since July 2012, when the Assad regime in Syria left the city to the terror group without a fight.