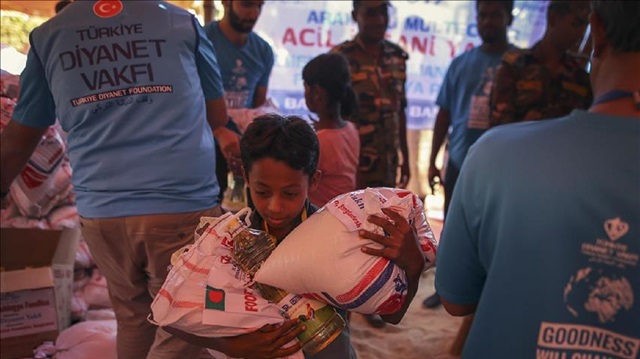 The Turkish Religious Foundation (TDV), which carries out a significant part of Turkey's aid activities for Rohingya Muslims, has delivered humanitarian aid to over 150,000 people.
The Turkish agency has been providing aid to Rohingya Muslims who have fled persecution in Myanmar and taken refuge in neighboring Bangladesh, namely in the coastal city of Cox's Bazar city.
According to the TDV, the agency has distributed 10,258 food packages, 7,000 packages of cleaning material, 7,000 packages of kitchen equipment, 4,000 packages of clothing, 6,125 items for shelter, 600 packages of water and biscuits.
Over 150,000 people have benefited from 37,500 family-packages, according to the agency. Moreover, 5.5 tons of meat were distributed to the Rohingya families.
The agency also built two prayer rooms and provided labor assistance in order to set up tents.
Hygienic conditions in camps
The Turkish agency also ensured hygiene conditions in the camps. The TDV built wells in areas where access to clean water is difficult. In some regions, the water wells reached depths of 120 to 200 meters.
In an attempt to improve hygienic conditions in the camps, the TDV built 11 restrooms, eight shower cabins as well as water tanks.
The TDV also distributed food in Balukhali, a refugee camp in Cox's Bazar.
Two truckloads of packages of food consisting of rice, oil, lentils, and salt were distributed in the camps where tens of thousands of Rohingya Muslims live.
An expert from the TDV, Abdullah Ucak told Anadolu Agency that 1,000 food packages had been distributed in a day and around 5,000 people would benefit from this aid.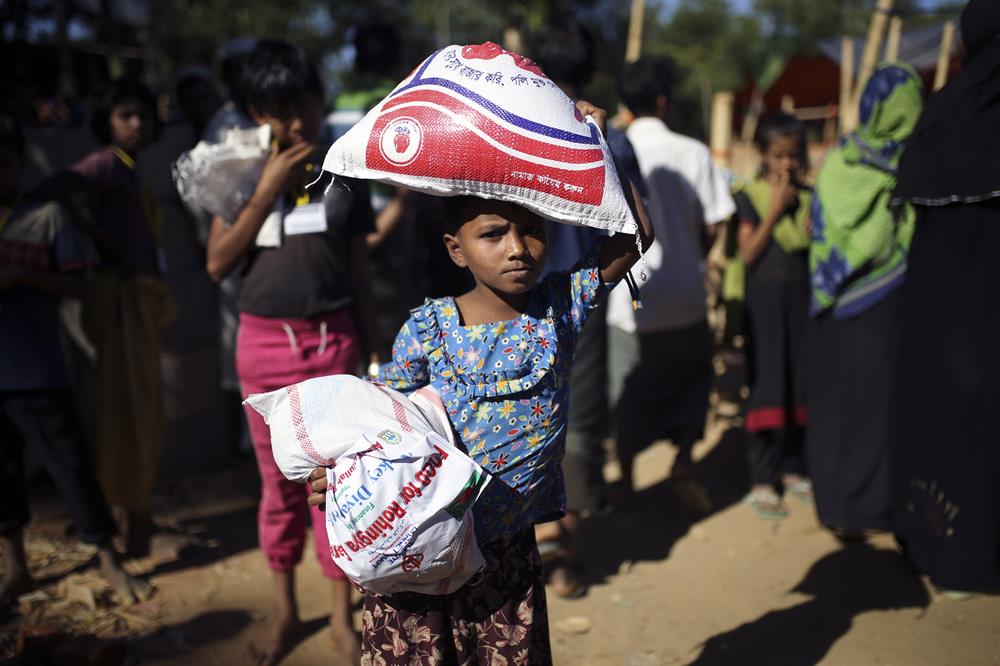 According to Ucak, people in the camps recognize the Turkish flag.
"When they see our flag in places we go, they yell 'Turushco', which means Turk in the local language," Ucak said.
Since the outbreak of violence on Aug. 25, over 620,000 Rohingya have crossed from Myanmar's western state of Rakhine into Bangladesh, according to the UN.
According to Bangladeshi Foreign Minister Abul Hasan Mahmood Ali, around 3,000 Rohingya have been killed in the crackdown.
The refugees are fleeing a military operation in which Myanmar's armed forces and Buddhist mobs have killed men, women and children, looted homes and torched Rohingya villages.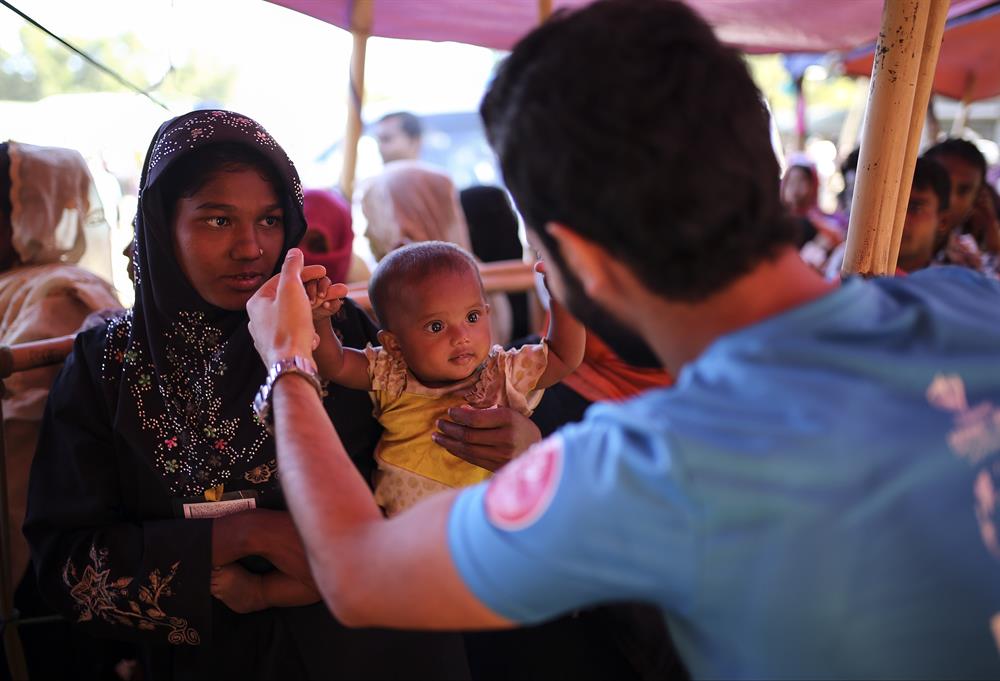 The UN human rights chief on Tuesday warned of the genocide of Myanmar's Rohingya and called for international criminal investigation of the perpetrators of "widespread, systematic and shockingly brutal" attacks against the Rohingya, as well as decades of discrimination and persecution.
The Rohingya, described by the UN as the world's most persecuted people, have faced heightened fears of attack since dozens were killed in communal violence in 2012.