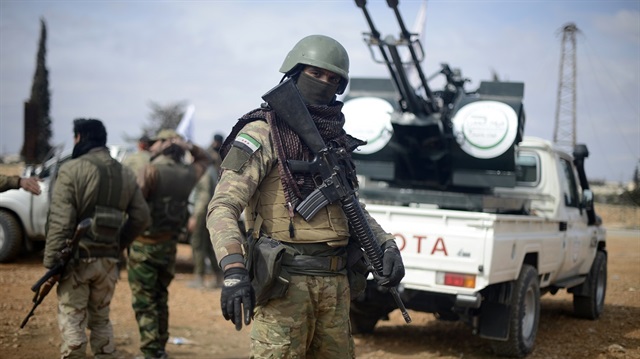 Operation Euphrates Shield has entered a new phase in al-Bab, as the offensive stage is over now that the town has largely been recaptured from Daesh.
"The operation in al-Bab is over," Chief of General Staff Hulusi Akar said at a press conference in Qatar on Wednesday during President Recep Tayyip Erdoğan's trip to Gulf countries.
Thursday marks the 177th day of Turkey's operation backed by and Free Syrian Army (FSA).
Silence now dominates the area that was once scene to heavy clashes. Turkish tanks patrol al-Bab's streets and the Syrian opposition has pressed a major advance.
In areas captured from Daesh, mines and handmade explosives are continuing to be cleared. Daesh terrorists have set up many booby traps that are also being cleared.
During the clearing phase, residential areas, houses, tunnels and other areas will be investigated in order to remove all risks to civilians.
It is expected that it will take approximately one-and-a-half months to clear the city of mines, handmade explosives and booby traps.
Now that Daesh has lost the majority of al-Bab, it is trying to fight back with bomb-laden vehicles and suicide bombers. In order to combat these threats, Turkish Special Forces are controlling the entrances and exits of critical areas.
Two Daesh terrorists who tried to carry out suicide bombings in civilian suburbs in the north were neutralized.
Elsewhere in al-Bab, eight Daesh fighters who were plotting an attack with a bomb-laden vehicle were neutralized.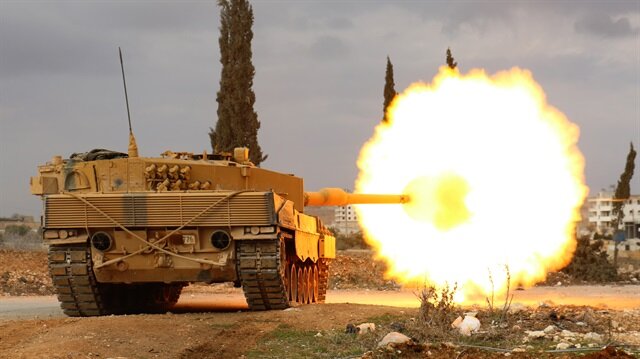 There are an estimated 100 to 200 Daesh terrorists still in al-Bab, as a great majority have started to flee toward Raqqa.
The next targets for Operation Euphrates Shield are reportedly Raqqa and Manbij, and preparations are already underway.
The main aim is to clear these areas of terrorist organizations such as Daesh, the Kurdistan Workers' Party (PKK) and the Democratic Union Party (PYD) and its People's Protection Units (YPG) militia.
The Turkish military's plans for Manbij are ready, but its plans for Raqqa are still being negotiated with the U.S.
Operation Euphrates Shield was launched in late August to improve security, support coalition forces and eliminate the threat of terror along the Turkish-Syrian border.
The operation has so far cleared a total of 227 residential areas and 1,875 square kilometers of land along northern Syria's Azaz-Jarabulus corridor, which runs parallel the Turkish border.