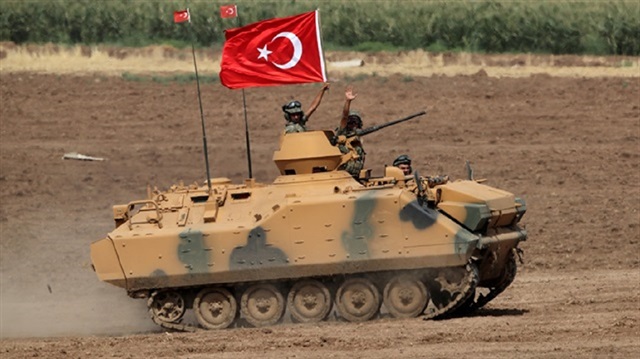 The Turkish Armed Forces (TAF) announced on Friday that 45 terrorists were neutralized in the past week.
Two senior Kurdistan Worker's Party (PKK) terrorists were among those killed.
The deaths were reported during operations in southeast Turkey and northern Iraq, the Turkish Armed Forces said in a statement to journalists.
Operations were carried out in the Yuksekova district of Hakkari province, Uludere district in Sirnak, Diyabakir's Hani and Lice districts and the Baykan district of Siirt province.
Airstrikes and a ground operation were also conducted in the Zap and Avasin regions of northern Iraq, where PKK camps used to launch attacks on Turkey lie close to the border.
The military gave no further detail on the deaths of the two senior PKK figures.
More than 1,200 people, including security force personnel and civilians, have lost their lives since the PKK -- listed as a terrorist organization by Turkey, the U.S., and EU -- resumed its decades-old armed campaign in July 2015.
"An observation post has been established in Idlib," the military statement said.
The TAF said it began establishing observation posts in Idlib last week to monitor de-escalation zones that aim to bring an end to the six-and-a-half-year conflict.
The operation in the northwestern region was launched under a deal between Turkey, Russia and Iran reached in Kazakhstan's capital Astana.
The de-escalation zones have been created to "enhance the effectiveness of the ceasefire, end conflicts, bring humanitarian aid to those in need [and] establish the necessary conditions for the return of those displaced."
6 years ago