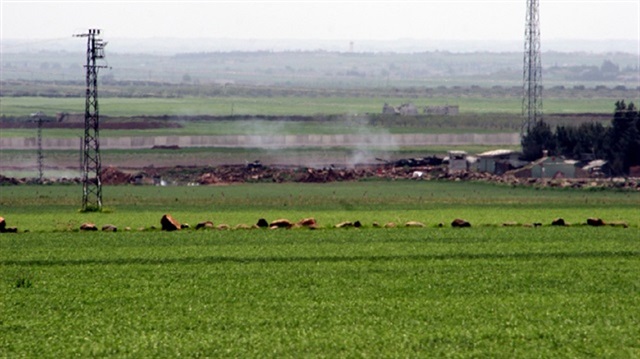 Turkish howitzers, located in the Elbeyli town of the southeastern Kilis province of Turkey, are reported to be firing, aiming at hitting Daesh terrorists' positions amid violent clashes between Daesh and the Free Syrian Army in northern Syria.
The Turkish military targeted Daesh terrorists who retook the largest Turkmen town, Çobanbey. The town had been controlled by Syrian opposition forces since late Thursday.
The tanks and the howitzers were located on land near the town's police headquarters.
The explosions were heard from Turkish villages as smoke was seen rising after Turkey's move.
Çobanbey is vital for Daesh because it is a point equidistant to Azaz, Mera, Jarablus and Munbij regions.
The town, bordering Turkey, is among the first towns seized by Daesh during its campaign in 2015.
Daesh views Çobanbey as its main stronghold in the countryside of Aleppo.