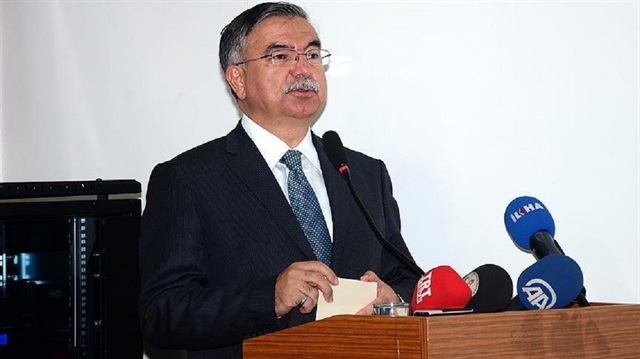 Turkey's National Education Minister on Wednesday officially opened Yunus Emre Institute, a Turkish cultural center in Johannesburg.
"We are going to have strong relations between the people and government of South Africa through this institution,'' Ismet Yilmaz said during the launch.
He said apart from teaching Turkish language and culture, the institute will also provide reliable information about Turkey to those interested in South Africa.
The minister, who was accompanied by Turkish ambassador to South Africa Elif Comoglu Ulgen and the international head of the Yunus Emre Institute, Prof. Dr. Şeref Ateş, toured the establishment's art gallery and Turkish classes, where he addressed students.
Ateş urged South Africans at the ceremony to learn the Turkish language and said he was happy the institute will continue to deepen relations between the people of the two nations.

The Yunus Emre Institute has taught Turkish language to more than 99,000 people in 40 countries since its establishment in 2009.
Named after the influential Turkish poet Yunus Emre, the institute now has nearly 50 cultural centers around the world offering artistic, social and scientific programs.
Gokhan Kahraman, head of the institute in South Africa, said the institute offers classes in traditional Turkish handcraft, Turkish history, language, art and culture.
"We have 49 students between the ages of 7-74 years. We recently sent six South African students to join the summer school in Turkey," he told Anadolu Agency during the ceremony.

Kahraman said the students spent over a month in Turkey and improved their Turkish language and learnt a lot about the culture.
A delegation of Turkish government officials is in South Africa to attend a joint economic commission between the two countries starting Thursday.