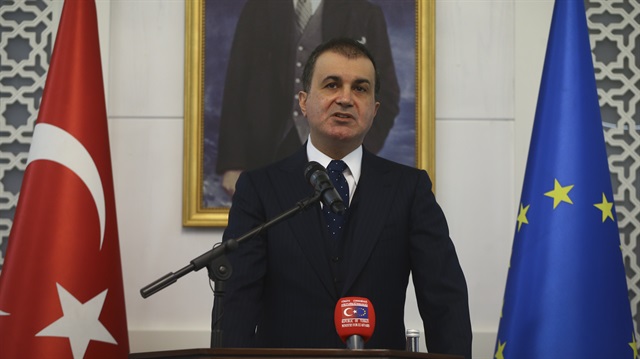 Turkey's European Union Affairs Minister, Ömer Çelik, dismissed the latest report of the EU on its long-running membership bid as "far from constructive" and lacking objectivity in parts, after the bloc voiced concern about its crackdown on opponents after a failed July coup.
During a news conference Çelik said that the report had been written in a way that did not serve EU-Turkish interests and accused the bloc of lacking the vision of its founders.
"The EU report, which was recently released, contains criticism which does not reflect the truth," said the minister, adding that Turkey appreciates that the EU condemned the coup bid of July 15.
"FETÖ is a terrorist organization even more dangerous than Nazis," he added.
In the annual report of the EU that triggered anger among Turkish officials, the European Union said Turkey had rolled back the independence of the judiciary, freedom of expression and other fundamental democratic standards during its fight against terrorism.