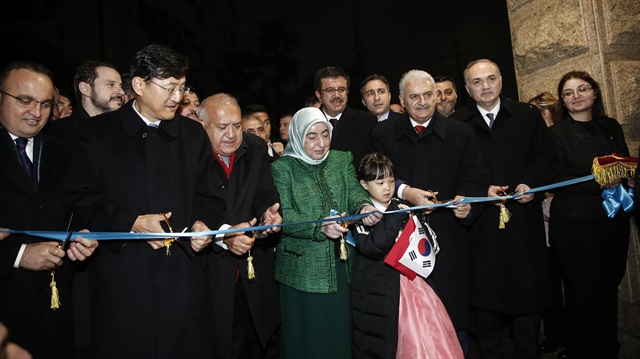 Prime Minister Binali Yıldırım inaugurated the new Turkish Embassy building in the South Korean capital on Wednesday.
The new building was inaugurated following a meeting between Yıldırım and Chung Sye-kyun, South Korea's National Assembly speaker.
Turkey's Science, Industry and Technology Minister Faruk Özlu, Economy Minister Nihat Zeybekçi, and Energy and Natural Sources Minister Berat Albayrak were also present at the inauguration ceremony.
Earlier, Yıldırım, who was in South Korean city of Busan as part of an official visit, met with South Korean President Moon Jae-in.
Yıldırım later attended a meeting with his South Korean counterpart Lee Nak-yeon, with whom he participated in a joint news conference.
The visit falls on the 60th anniversary of the start of diplomatic relations which were established in 1957 after Turkish troops fought in the Korean War.