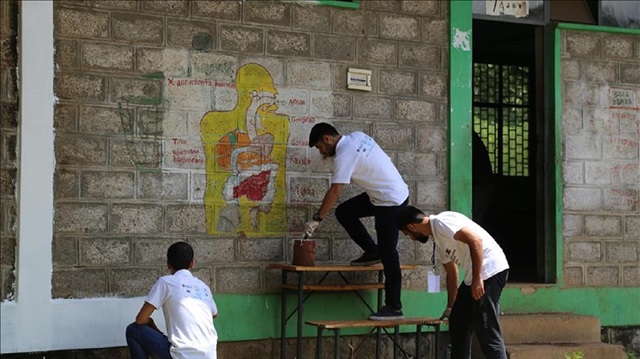 Turkish university students on a weeklong visit to Ethiopia on Tuesday visited two non-governmental organizations, including one founded by Ethiopian alumni of Turkish colleges.
Ten students visited the Model Graduates Initiative for Education and Training (MGIET) as well as Turkish Development and Charity Association.
The Turkish students arrived in Ethiopia a day earlier as part of a 2017 Africa Experience Sharing Program that provides an opportunity for 200 young people to visit several African countries, including Tunisia, Libya, Somalia, Kenya, Algeria, Chad, Sudan, Ghana and Niger from Aug. 5 to 30.
This program is being organized by the Turkish Cooperation and Coordination Agency (TIKA) in cooperation with Turkish Airlines, Anadolu Agency and state broadcaster Turkish Radio and Television (TRT).
Executive Director of MGIET Jibril Usman told the 10-strong group that his NGO "…is receiving assistance from TIKA as well as other Turkey-based organizations".
MGIET, he said, has founding members who currently are pursuing PhD studies in Turkey in various fields; "We serve as a bridge between the peoples of Turkey and Ethiopia," he added.
He said his organization mainly focused on education, training and research and covered almost all regions in Ethiopia.
Meanwhile, the head of the Turkish Development and Charity Association, Nusredin Hojele, said: "We want to help bring about sustainable solutions to local development challenges."