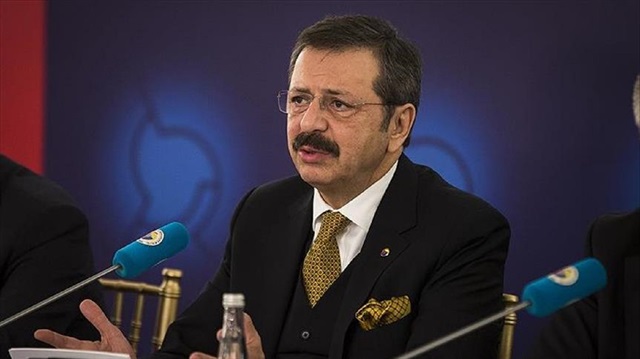 A Turkish trade delegation, led by Turkish Union of Chambers and Commodity's Chairman Rifat Hisarciklioglu, arrived in Egypt's capital Cairo on Saturday.
The delegation arrived at Cairo International Airport from Istanbul on a private plane.
On Thursday, the Turkish Embassy in Cairo announced that a delegation of 10 high-level entrepreneurs would arrive in Egypt on the invitation of Ahmed al-Wakil, head of the General Federation of Egyptian Chambers of Commerce (FEDCOC).
According to the embassy statement, the delegation was to consist of Turkish investors and senior officials of different companies working in the fields of engineering, chemicals, textile, nutrition, energy and agriculture.
The Turkish delegation will attend the Egyptian-Turkish Business Forum, to be organized by the FEDCOC in Cairo on Monday. The forum will review the giant projects, initiated by Turkish side in Egypt, and investment fields in different sectors.
The delegations of the two chambers will also hold meetings on the sidelines of the forum aimed at developing joint investments.
The embassy's statement pointed out Egypt's Trade and Industry Minister Tareq Qabeel will hold a meeting with the Turkish delegation to discuss ways on enhancing cooperation between the two sides.
The volume of Turkish investments in Egypt is estimated at $5 billion -- providing about 50,000 jobs -- while the volume of the trade exchange between the two countries is $3 billion, according to figures issued by Egyptian Ministry of Commerce and Industry.
#
Turkish Union of Chambers and Commodity
5 years ago