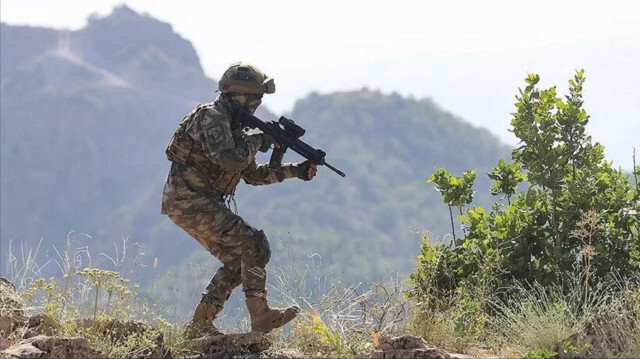 Türkiye's National Intelligence Organization "neutralized" the so-called communications officer of the PKK/KCK terror group in Gara, northern Iraq, security sources said on Monday.
Security sources informed authorities that Emre Sahin had joined the PKK terror group in 2014 and participated in a number of terror acts in Türkiye's southeastern Sirnak province against Turkish security forces.
The sources said Sahin, who fled to Iraq in 2019, was responsible for the terror group's secret communication methods under Murat Karayilan, the so-called leader of the PKK/KCK. Sahin's bodyguard was also "neutralized" during the operation, the sources added.
Turkish authorities use the term "neutralized" to imply the terrorists in question surrendered or were killed or captured.
In its almost 40-year terror campaign against Türkiye, the PKK - listed as a terrorist organization by Türkiye, the US, and EU - has been responsible for the deaths of over 40,000 people, including women, children, and infants.
10 days ago