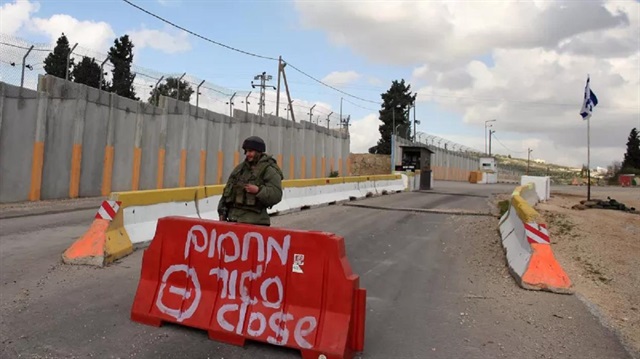 An Israeli soldier and a Jewish settler were injured Thursday in a knife attack carried out in the occupied West Bank, according to the Israeli army.
"A Palestinian stabbed a soldier with a knife, slightly injuring him," the army claimed in a statement without identifying the alleged attacker.
According to the army, the soldier -- who is now receiving medical treatment -- had opened fire on the assailant who nevertheless managed to flee the scene.
"A female settler, meanwhile, was hurt after being struck by bullet fragments and is also currently receiving treatment," the statement read.
The Israeli Broadcasting Authority reported that the attack occurred near an army post located near two Jewish-only settlements in the northern West Bank.