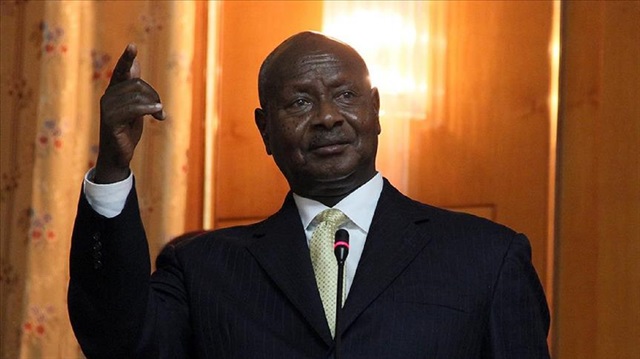 Ugandan President Yoweri Museveni has once again made clear his intentions of holding on to power beyond the age of 75.
In a meeting held at the State House Wednesday, Museveni, 73, told the Legal and Parliamentary Affairs committee: "Many countries in their push to develop and transform, had been guided by leaders who were of advanced age and led the countries for decades."
The committee is scrutinizing a bill scrapping a requirement which sets the age of 75 as the limit to become presidential candidate.
Justifying his bid to hold on to power, Museveni cited the case of Tunisia.
"The aftermath of the Arab Spring had seen 91-year-old Beji Caid Essebsi elected president to stabilize the political situation,"
Museveni was the last witness the committee had to see before writing a report to be tabled before parliament later this month.
In 1986, upon taking over the Presidency, Museveni was quoted as saying: "The problem of Africa in general and Uganda in particular is not the people, but leaders who want to overstay in power."
If the bill goes through, Museveni, who has been Uganda's president since 1986, will rule the country beyond the age of 75 come 2021, the year of Uganda's next set of elections.