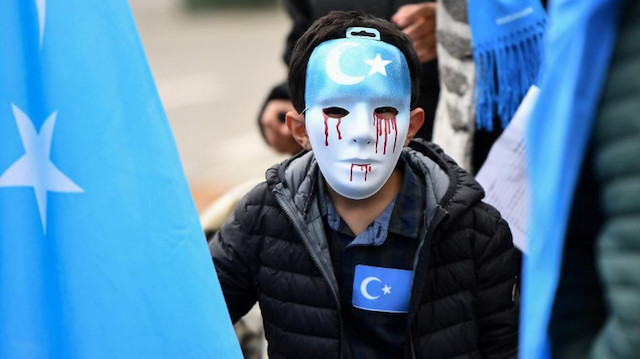 Chinese oppression over the Uighur Muslim minority has been incessantly continuing, and now officials are forcing the minority to redecorate their homes to make them look "more Chinese."
As part of its aim to expunge Uighur culture, China is ordering Uighurs to remove their home decor and traditional furniture, including rugs, pillows and even desks and make them more Chinese-influenced or be sent to to internment camps in the case that they don't comply, Radio Free Asia reported.
Uyghurs, a Turkic ethnic group that make up 45 percent of the population of Xinjiang, accuse China of carrying out repressive policies that restrain their religious, commercial and cultural activities.
China has detained three million Uighurs in the past year in these camps and in prisons across the western Xinjiang region, according to the U.S. State Department.
China denies the allegations and calls them "re-education" camps, but witnesses claim that Uighurs were exposed to pressure, torture and even medical experiments during their time in detention.
Uighurs are also under heavy surveillance by China's "Pair Up and Become Family" program which entails cruel and inhuman practices by sending Chinese men to live with Uighur women, many of whose husbands have been sent to camps. These Chinese men sleep in the same bed with the women and discuss the ideology of China's Communist Party during their stay.
It was branded as "mass rape" by one U.S.-based Uighur activist, whose family is detained in China.
"The government is offering money, housing, and jobs to Han people to come and marry Uighur people," the activist said.
According to Radio Free Asia, China has allocated a $575 million fund to assimilate the Uighurs into Chinese culture.
Almost 90 percent of the Uighur population have complied to the orders by pressure, a regional source said.
Reports have detailed a coordinated government effort to detain the minority and subject them to extremely high levels of surveillance, including installing spyware on their phones and forbidding them from communicating with people outside of the Xinjiang region.
Reports also say that China harvests the organs of Uighurs, though it has denied all claims of foul play.