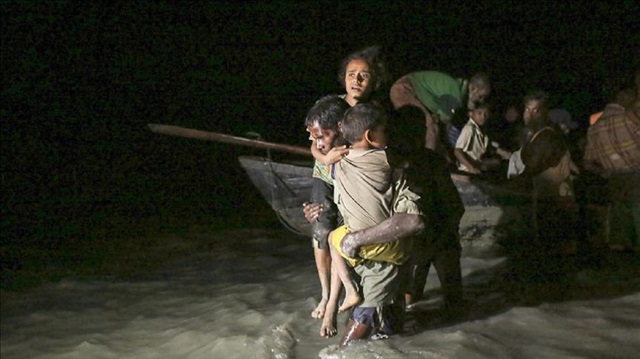 During a visit to Myanmar, British state minister Asia Mark Field urged the government to bring the violence there against the Rohingya Muslims to an end, a government statement said.
"What we have seen in Rakhine in the past few weeks is an absolute and unacceptable tragedy," Field said.
"We need the violence to stop and all those who have fled to be able to return to their homes quickly and safely," he added.
Field said he "strongly emphasised the need for Burma to heed the Security Council's call to end violence and allow humanitarian access to those in need of aid," during a meeting with Myanmar's State Counsellor Aung San Suu Kyi.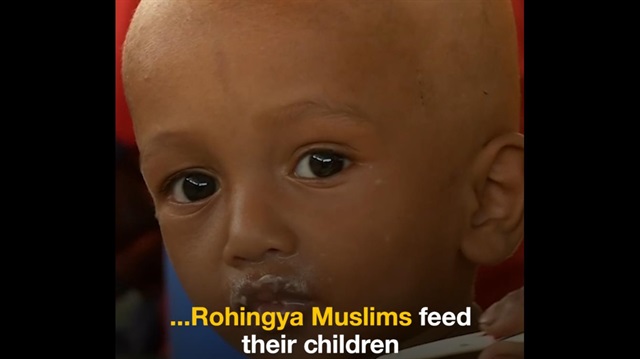 Britian's state minister became the first foreign minister to have visited Rakhine state since the atrocities against local Muslims escalated with more than 400,000 people fleeing to neighboring Bangladesh.
Field quot;visited Rakhine State where he saw for himself the displacement of people caused by recent violence against the Royingya Muslims,quot; the statement said.
"I have also seen for myself some of the communities which have been so badly damaged by what has happened here," he said.
"Burma has taken great strides forward in recent years. But the ongoing violence and humanitarian crisis in Rakhine risks derailing that progress," he added.
"Mr Field made clear the violence needs to stop, with the security forces taking responsibility to protect all communities and the government allowing full humanitarian access for aid," the statement said.
"He also emphasised Britain's call for the Burmese government to implement the recommendations of Kofi Annan's Rakhine Advisory Commission, to create the conditions in which Muslim, Buddhist and other communities can live along side each other peacefully and sustainably," it added.
More than 436,000 Rohingya have crossed from the northern part of Rakhine state into Bangladesh since the outbreak of fresh violence on Aug. 25, according to the UN's migration agency's latest report, while the Myanmar government said "about 50,000 non-Muslim villagers took shelter at police stations and Buddhist monasteries in Rakhine."
The refugees are fleeing a military operation in which Myanmar's armed forces and Buddhist mobs have killed men, women and children, looted homes and torched Rohingya villages. According to Bangladeshi Foreign Minister Abul Hasan Mahmood Ali, around 3,000 Rohingyahave been killed in the crackdown.
Turkey has been at the forefront of providing aid to Rohingya refugees; and President Recep Tayyip Erdogan highlighted the issue at this year's UN General Assembly.
The Rohingya, described by the UN as the world's most persecuted people, have faced heightened fears of attack since dozens were killed in communal violence in 2012.