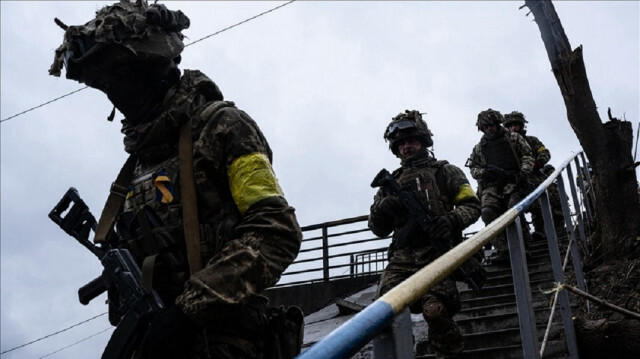 Ukraine on Wednesday confirmed its forces have withdrawn from Soledar, nearly two weeks after Russia claimed to have captured the city in the eastern Donetsk region.
The decision was made to "save the lives of personnel" after our forces "accomplished the main task," Serhiy Cherevaty, a Ukrainian military spokesman, told public broadcaster Suspilne.
"We prevented the enemy from systematically breaking through in the Donetsk direction of the front and entering the rear, and then moving into the operational space," he said.
The Russian Defense Ministry announced on Jan. 13 that it had taken control of Soledar, saying it would allow its forces to cut off supplies to Ukrainian troops and block them in the city of Bakhmut.
Cherevaty said no soldier was captured as Ukrainian forces managed to avoid encirclement.
"This is a war. Every military leader is considering whatever is best for his troops," he said.
Unlike Russia, Ukraine does not "just throw its fighters to the slaughter," he added.
"We try to maneuver, evade fire, and use tactics … to exhaust the enemy as much as possible," Cherevaty said.​​​​​​​
2 months ago