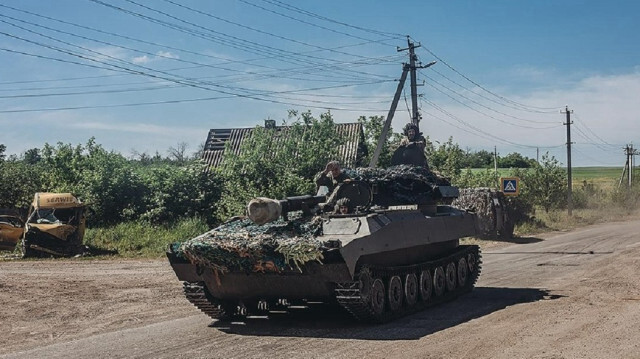 More people in Switzerland want the country to move closer to NATO, a shift in attitudes fueled by the Ukraine war, a new study shows.
This January, for the first time, a slight majority of Swiss people – 55% – were in favor of rapprochement with NATO, according to a survey by the Military Academy (MILAK) and Center for Security Studies at ETH Zurich university.
This was 10% more than in January 2021, said the report published on Thursday.
At least 53% of respondents believed Switzerland's neutrality allows it to plan military defense together with NATO, it added.
Some 78% viewed a fully equipped Swiss army as a necessity, 3% more than last year, while 14% said Switzerland spends "too little" on its military, 7% more than 2022.
Compared to 2019, trust in the US increased 23% to reach 51%, while confidence in China and Russia both slumped 12% to hit 10% and 4%, respectively, the report said.
According to the survey, 81% of respondents see a positive future for Switzerland, a drop of 5% from January 2022, but only 24% were still optimistic about the global future.
Respondents cited wars (41.8%), destruction of nature (33.8%), and economic crises (31.3%) as the three biggest threats, the report said.​​​​​​​
3 days ago