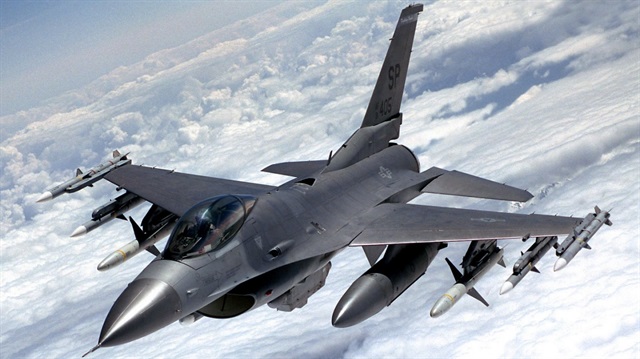 Britain's BAE Systems on Saturday signed a deal with Turkey's national aerospace firm to develop a new generation of Turkish fighter jets, the British government said in a statement.
Under the deal signed in Ankara during a visit by British Prime Minister Theresa May, BAE Systems and state-owned Turkish Aerospace Industries (TAI) will establish a partnership for the development of the TF-X fighter jet.
Commenting on the agreement, May said it indicated that "Britain is a great, global, trading nation and that we are open for business", after the Brexit vote saw the country seeking new partners for trade.
"It marks the start of a new and deeper trading relationship with Turkey and will potentially secure British and Turkish jobs and prosperity for decades to come," May added.
The deal is a so-called Heads of Agreement which is non-binding and will only be obligatory once formal contracts are signed.
The initial phase is worth over 100 million pounds (117 million euros), Downing Street said.
But the agreement can pave the way for further deals potentially worth billions of pounds over a 20-year lifespan, May's spokeswoman told reporters.
Currently the Turkish air force flies F-16s, some of which were used to bomb parliament by Fetullah Terrorist Organization (FETÖ) terrorists in the military during the attempted overthrow of Erdoğan last year.
Ankara has long mooted the plan to build its own homegrown fighter jets.
After a controversial visit to the United States meeting President Donald Trump, the spokeswoman stressed that it was in the UK's national interest to engage with Turkey on trade and defence despite criticism at home and abroad of May's cosying up to Erdogan.
"Our defence and security cooperation is justified and important because Turkey is an important ally in NATO," the spokeswoman added.
BAE Systems chief executive Ian King said the agreement confirmed the continued work on the aircraft's design and development in an "exciting next step in relations between both Turkey and the UK with the cooperation between BAE Systems and TAI".
The Turkish army is heavily involved in multiple military operations and frequently launches air strikes on Kurdistan Workers' Party (PKK) targets in northern Iraq and southeast Turkey, and more recently the Daesh terror group in northern Syria.