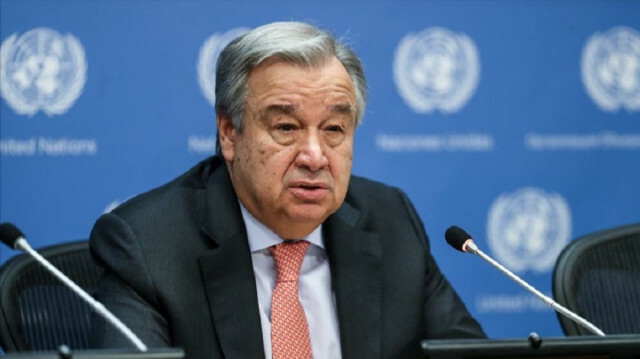 The UN secretary-general on Monday declared a flash appeal conference a success, with more than $1 billion in pledges made at a special high-level ministerial meeting on Afghanistan's humanitarian situation in Geneva.
"More than $1.1 billion pledges were made, but I cannot tell you the exact number that corresponds to the flash appeal in itself," Antonio Guterres told a press conference.
"This conference has fully met my expectations in relation to the solidarity with the people of Afghanistan," he said, pledging the UN's continued support for Afghanistan over many decades, even during Taliban rule.
He also said the UN will use the financial aid as a lever for human rights guarantees from the Taliban, which last week announced a new interim government.
The flash conference had 156 participants, including 96 UN states represented at the ministerial level, with three international and regional organizations and 22 international NGOs.
The UN chief warned, however: "Humanitarian aid will not solve the problem if the economy of Afghanistan collapses, and we know that the risk is enormous and that there is a dramatic lack of cash.
"We cannot even operate if the banks are not operating … to pay the salaries to our staff."