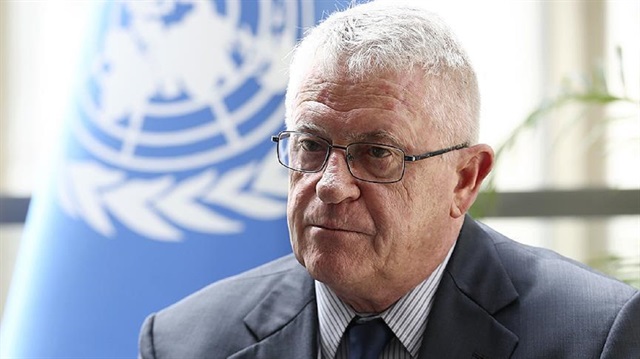 The United Nations has only limited access to besieged areas of Syria, and humanitarian supplies -- even diapers -- which make it through are often looted by the country's military, according to a UN coordinator.
Speaking exclusively to Anadolu Agency, Kevin Kennedy said the UN was feeding at least a million people a month, with convoys reaching Syrian opposition areas through Turkey and Jordan.
However, the UN had "very limited access" to besieged areas inside Syria from other locations inside the war-torn country.
"We do not get sufficient approval from the government of Syria to run these convoys," he said, describing how medical and surgical supplies were taken by soldiers.
"There are about 18 million people in Syria. Our estimate is over 13 million are in need of some form of humanitarian assistance -- a large portion of the population, and often more than once," he added.
Kennedy said there were over four million people in Syria who could be considered as living under siege and were hard to reach.
"That is, our ability to access these people is either zero or limited. As you know, hundreds of thousands of people have been killed and many more wounded [in Syria]," he added. "It's a very difficult situation."
قبل٪ s