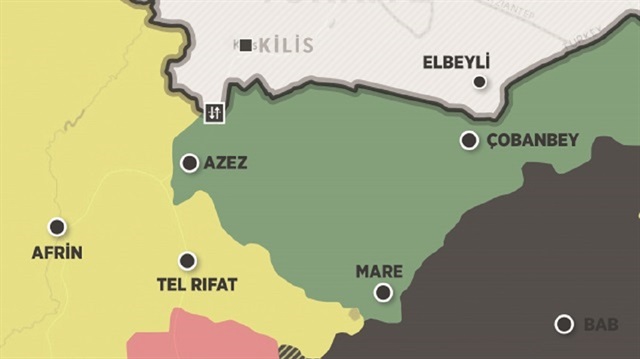 Some so-called American 'relief foundations' helped a PYD-linked gang with human trafficking, weapons trade, and accruing millions of dollars in the Azez-Afrin logistic support line in northern Syria.
Zekeriya Iyd, code named Abu Ali Sijju, and Khaled Mustafa Kurj, the two leading figures of the illegal gang, have close ties with the U.S.-based humanitarian relief organizations like Mercy Corps, International Medical Corps and Medical Relief.
The gang leaders are controlling all aid trucks in the region, as they demand 2,000 dollars to allow every truck to enter Syria from Turkey via Öncüpınar border crossing.
Iyd and Siju have a 100-men militia group to control the supply roads, as they have strong ties with PYD-YPG terrorists in Afrin.
Around 200 aid trucks cross the border every day; the sum of the gang's daily earnings amounts to around $400,000.
Moreover, the group has an additional daily income of between $80,000 and $100,000 from the illegal weapons business, organ trade and smuggling.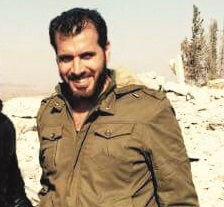 Aid trucks used for weapons, smuggling
Sources from the border said that all these illegal activities were conducted under the guise of American relief foundations' aid supply.
The Mercy Corps, Medical Relief and International Medical Corps have conducted their activities from their offices and depots in the Turkish border town of Kilis.
Their aid trucks were being used for carrying weapons and smuggling.
American organizations were reportedly carrying out a wide-ranging search in the intelligence infrastructure in the areas controlled by the Free Syrian Army.
Land registration, ethic roots and political views are the main topics of their survey in the region.
The same gang also collects between $1,500 and $2,500 from every single person who wants to enter Turkey after fleeing from Daesh oppression in northern Syria.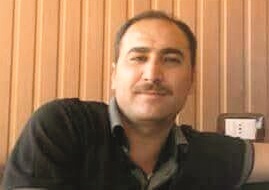 Iyd and Kurj visited İncirlik
Iyd and Kurj have strong relations with PYD's so-called Afrin Military Commander known by his codename 'Siyar'.
The gang leaders played an important role to occupy nine villages in Tal Rifat.
They also have links with the U.S. commanders stationed in the İncirlik airbase in the southern Adana province of Turkey.
Both Iyd and Kurj had visited the base several time with the protection of the U.S. military.